Do you want to start your own business but don't know where to start? But it is possible especially if you have the right resources and ideas. People frequently postpone starting a business because they did not make the initial investment in their business concept, but you should never postpone investing in your future. I provide starting rates for businesses with a budget of $10,000 or less. I've compiled a list of those who question themselves "What business can I start with 10k ?" to assist you in starting your own. I'll give you an idea, a rough estimate of startup costs, and a profit/income estimate.
Let me begin by saying that business comes with a lot of hidden talent and it usually takes a lot of time and effort to make it successful, which explains why it is so important to choose which option is best for your business as well as to attract more customers for long term benefits.
Great Business Idea You Can Start With 10k?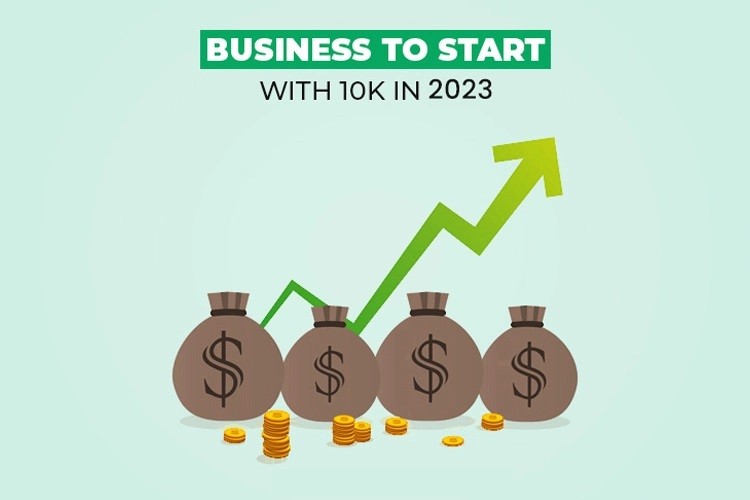 A friend who worked as a reporter for a technology trade magazine thought she had enough connections with high-level people in the tech industry to start an executive search firm, so she did! And it's thriving.
Prior to the digital age, only a select few could amass the resources required to launch their own business. Starting capital had to be substantial, and outside funding was frequently unavailable unless you had connections with financial and entrepreneurial know-how.
That is simply no longer the case in the world of online sales and e-commerce, as the demand for eCommerce and online businesses has skyrocketed. Even in the last few years, eCommerce has grown tremendously. eCommerce sales increased by more than 50% between 2019 and 2021, accounting for 13.2% of all retail sales in the United States.
Today, anyone can start and scale an online business, regardless of professional background or past entrepreneurial experience.
However, while the entry barrier has been reduced, it is not entirely removed. Potential entrepreneurs must still create a high-quality product idea, devise a sourcing or manufacturing strategy, and implement a viable sales model.
You'll also find ideas for eCommerce, Affiliate Marketing, and enterprises that want to be flexible. You can start with whatever idea you have in mind, but if you're looking for some inspiration, you might want to check out this list of the most profitable great business idea:
What is a good own business to start?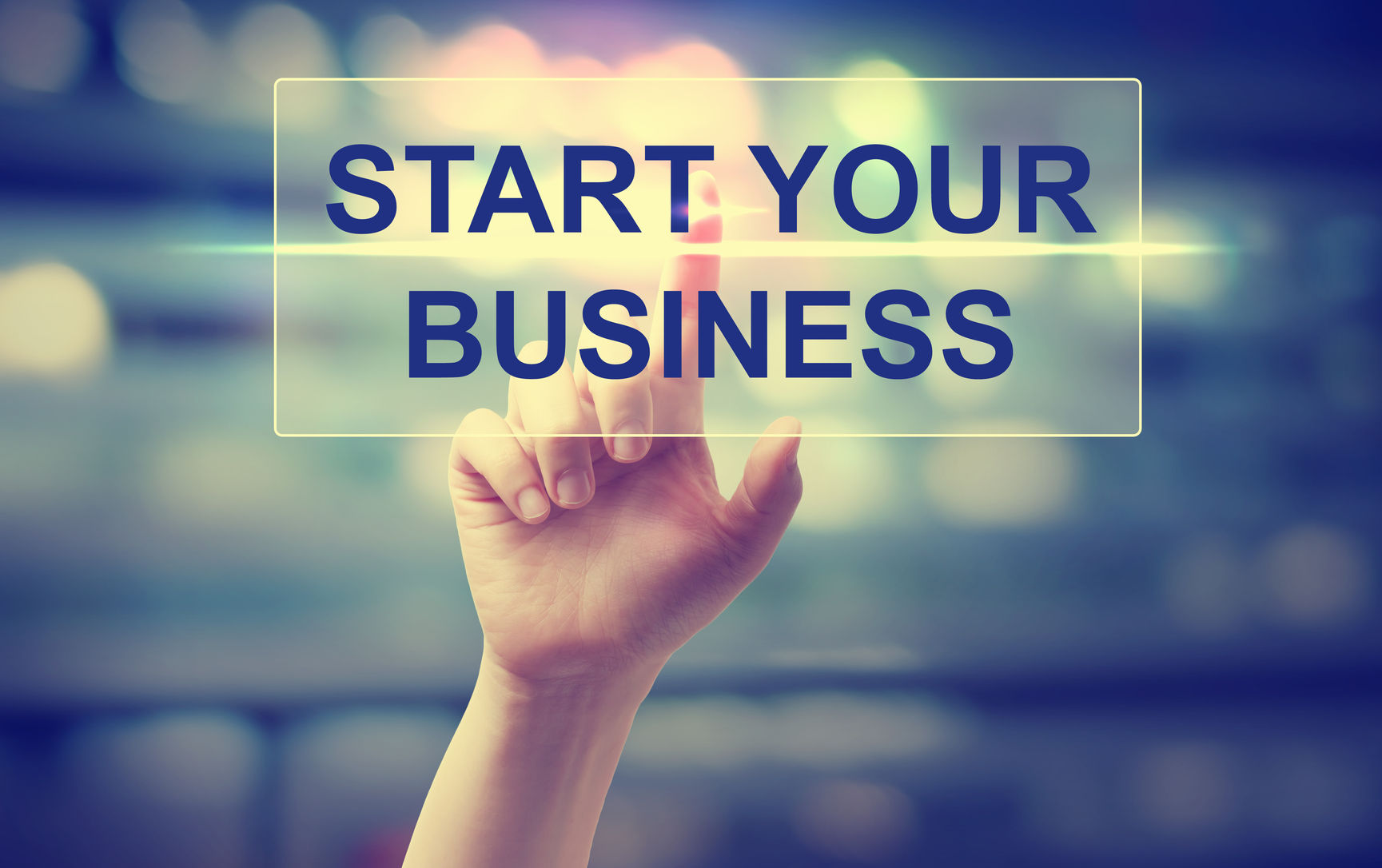 A good business to start is usually one that fills an unmet consumer need. Think of any everyday problem that's yet to be solved or ways to improve an existing solution by making it faster, cheaper, or easier to use. Preferably, your idea should be something that you're passionate about or have some existing level of expertise.
Choosing the entrepreneurship that's right for you will also depend on your financial situation. Some businesses, such as dog walking, have low start-up costs, while others, like a restaurant, may require considerable investment. And if you're looking for a get-rich-quick scheme, you may be disappointed. Most small businesses take considerable time and effort before turning a profit.
Starting a business from home
Many entrepreneurs start a business because they like the idea of working from the comfort of their homes and setting their own hours. And while this is a great perk, it also limits the type of business you can create. Manufacturing products, for example, might not be feasible in your living room. Additionally, you may need to consider the zoning and legal restrictions in your particular neighborhood, and how your business will affect your neighbors and those who live with you.
Reasons You Should start an Online Business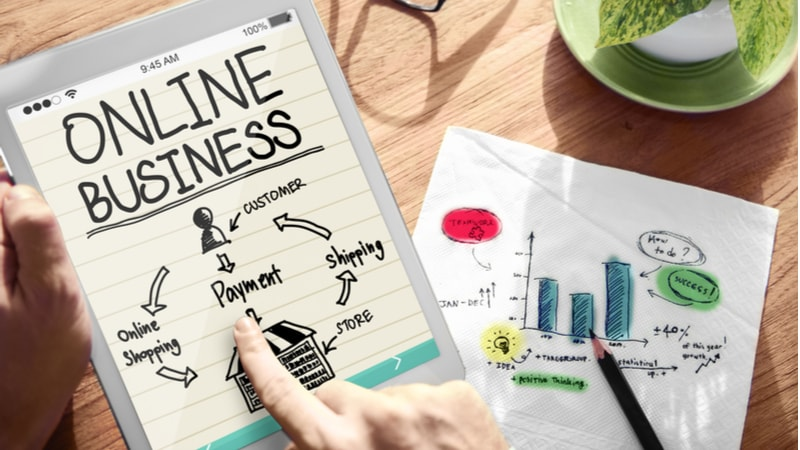 You may be wondering, why put a business online in the first place? Why not go with a brick-and-mortar one instead?
The answer? Puting your business online has several advantages, including:
It is fairly inexpensive to start.
Many people want to start a business but are put off by the initial investment required. You'll need to pay for a lease, inventory, and employee salaries. If the company fails, it could bankrupt you.
However, with an online business, all you need is:
Computer.
Domain name.
Website builder.
In other words, starting a business with $10k is doable, and you don't have to risk your life savings to become a successful online entrepreneur.
Major potential and growth.
When you own a physical store, you must deal with the constraints of the real world, such as real estate costs and local demand.
None of these constraints apply when you run an online business. You can sell to anyone, no matter where they live, and your pool of potential customers grows with each year as more people become comfortable with online shopping.
eCommerce will account for nearly 25% of global retail sales by 2025. Furthermore, the global internet population is growing, with an estimated 5.6 billion internet users by 2025.
More people online means more potential exposure for your online brand — especially if you're willing to take your online business cross-border.
Always on.
Another advantage that online businesses have over brick-and-mortar businesses is that they can remain open 24 hours a day, seven days a week, even during lockdowns and other disruptions.
You can always make a sale once your business website is up and running. Customers can place orders with you at any time.
Because you don't have to be physically present to make a sale, your business can generate revenue with less involvement on a daily basis.
Determine Your Niche and Business Idea
Your focus area is a business niche — a market segment and target audience to which you primarily cater. This can include anyone from sports fans to hobbyists to professionals.
You must select a market niche for your new venture. To find the appropriate target audience, make sure they have:
A problem no one else is solving.
Willingness to pay for a solution to that problem.
Sufficient discretionary income to afford the solution.
Once you have determined your niche, consider the following steps to establishing your business idea:
List of Best Business To Start With 10k?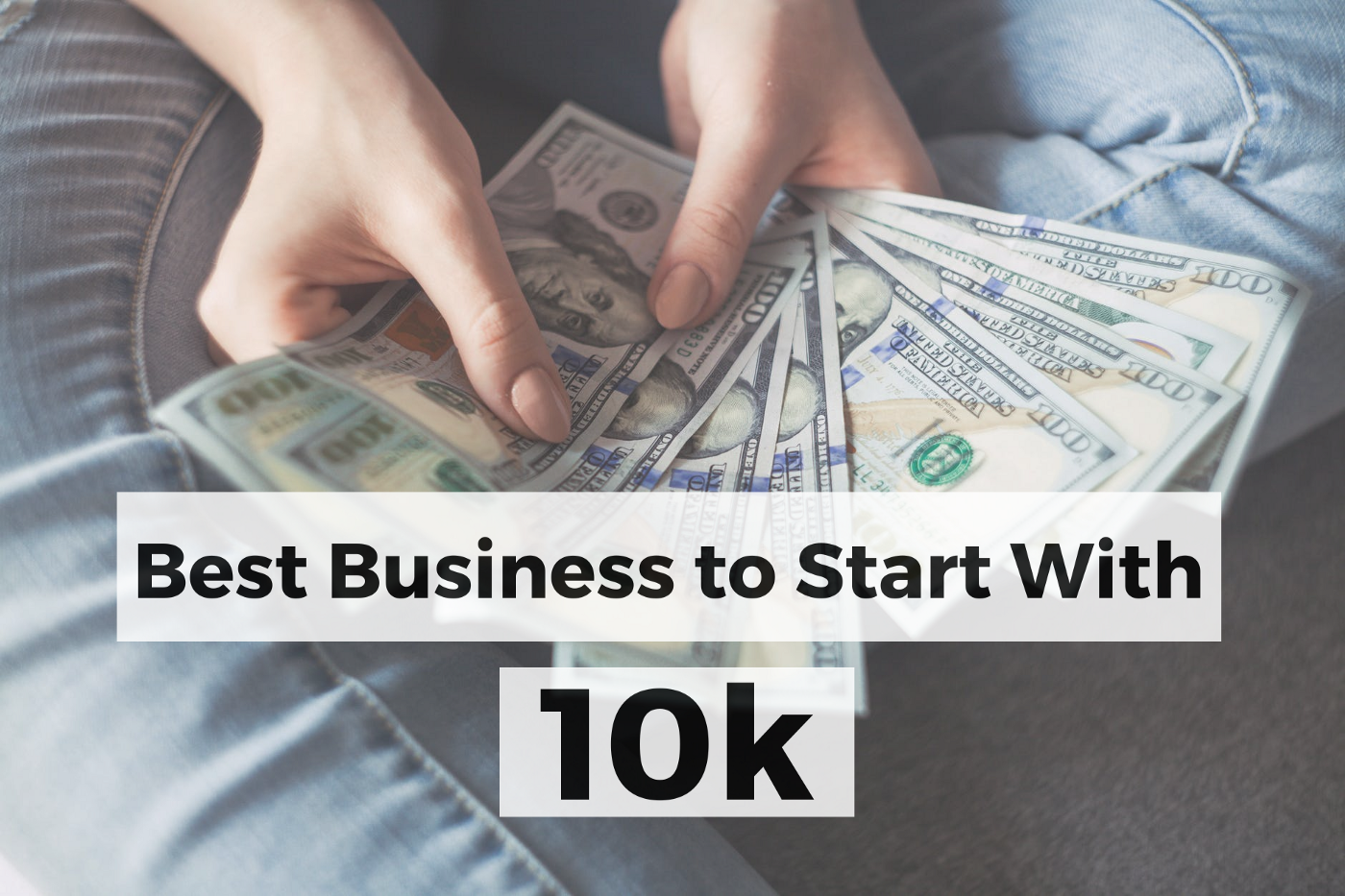 We understand that obtaining large sums of money can be difficult, especially when looking to invest startup capital in a business. Another ongoing concern is determining which business model will work best for you and yield the most profit.
Things like these can be influenced by various factors, such as your skill sets, regional demographics, well-planned business strategies, specialized legal assistance, and marketing opportunities. Good businesses do not sprout up overnight.
A smaller investment should not deter, but having a solid game plan is essential.
When practicing business-related academic studies, students are frequently asked to create a plan. Finding the best online essay writing service is critical for assignment success.
According to the Small Business Administration, more than half of all small businesses fail within the first year.
According to statistics, poor business planning is the most common reason for SMEs and local businesses to fail. Having a meticulously planned business plan significantly increases your chances of success in the field.
We've compiled a list of career options for those wondering what to do with as little as $10,000.
E-Commerce
E-commerce was scoffed at ten years ago; now it is an integral part of society. Brick-and-mortar still has a role to play, but it has to be enhanced by e-commerce. E-commerce, on the other hand, does not need brick-and-mortar to thrive.
Online sales are profoundly cheaper than brick-and-mortar sales, even when adding in the cost of a website. And a website is not always necessary. With platforms like Amazon, Etsy, Squareup, and Square Online, you can start without an independent e-commerce website.
Amazon FBA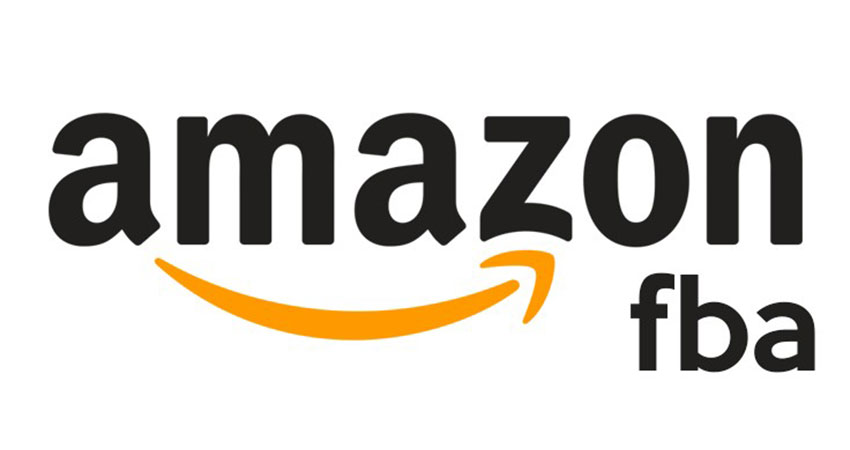 An Amazon FBA business is a setup where you, as the seller, get to choose what product you want to sell, find a supplier, and order the products, package, and ship. Everything is housed in one of Amazon's many Fulfillment Centers, and then they take care of the rest.
So, if you've decided that the Amazon FBA business model is right for you, what's the next step? To get your business up and running, of course!
How can I launch my FBA business and make it successful from the start?
To launch and be successful from the start, you should create an Amazon FBA business plan. Having this will not only provide you with a stage-by-stage guide to follow, but if you ever need to raise capital to fund the growth of your business, then you'll have a business plan to present to investors.
Your plan will evolve as your business grows, but it should consist of the following 7 elements:
1. Executive summary – a summary of each section of your plan.
2. Company description – a breakdown of your business model, the competitive landscape, and where your business fits in the market.
3. Marketing plan – an analysis of your target market and a plan on how you're going to address that market.
4. Operations plan – an evaluation of the resources needed for the business and the planned operational processes.
5. Management & organization framework – an overview of the team you plan to build to help you run the business.
6. Financial statements – a rundown of your business's financial structure, including revenue streams, cash flow projections, and balance sheets.
7. Appendicies – a list of all supporting documents for your plan.
Before you get too excited about your new money-makin' machine, there are a few very important details to hammer out regarding what you're actually selling, where you're sourcing your product, and how you're going to market it.
Step One: Pick Your First Product
The first step in this process is the hardest (and can be pretty time-consuming), and it's picking your first product.
Not to put too much pressure on you, but choosing the right product to start with will make or break your business.
Okay, it probably won't break it, but if there is little or no demand for your first product, if it is competing in an ultra-competitive market, or if it is expensive to purchase in bulk, then you may not see profitable returns you were hoping for.
You can avoid that heartache by taking the time to brainstorm, do market research, and explore different supplier options (we'll get to them in the next step).
Remember: this first product might be the start of an ongoing process of trial and error. Even if you try your best to pick a product that feels like it will be a winner, there will always be better products to list or better ways to supply or market it. But you gotta start somewhere, right?
Think About Your Interests And Choose A Niche Market.
Start with what you're passionate about and brainstorm product ideas. When you're brainstorming, don't limit yourself. It's best to think broadly and outside the box; you can narrow your ideas down later on.
It's good to keep in mind the idea of niche product categories versus broad product categories. A product line about "fashion" may be too broad, but "men's fashion" may be more of a niche market.
If you're already running a blog or have a strong social media following, these web presences can help you figure out your niche, since you've already got a trusting audience that's willing to hear about a new product you want to share with them. For example, if you love hiking or traveling, and your followers know that they'll be more likely to trust you when you start advertising your awesome new line of travel-sized backpacks or fashionable hiking gear.
Inspiration can also come from simply looking around your house — are you really into gardening? Are you a fixer-upper? Do you have an amazing bathroom that you love showing off to new visitors?
If you pick a product you're passionate about, you'll have a much easier time writing about it on your blog or talking about it in a vlog post or on a podcast, and your followers will be able to sense your genuine enthusiasm. Plus, if you find that you're already gushing about how much you love other people's products on your blog, why not just make those products something you list on your own FBA business?
Do Market Research — and Lots of It!
Once you've picked something you're interested in, start doing some preliminary market research—then dive a little (or a lot) deeper.
Let's say you've decided to go with this travel backpack idea.
First, give it a search on Amazon, eBay, and other major retailers (or simply Google it) to see the list price in various places. Is your item generally listed for more than $10, but less than $50? If so, that's good, because items that fall in that price range are more likely to be "impulse" buys, so you'll be more likely to turn over a higher volume of stock.
You can also run a quick search on keyword tool sites, such as MerchantWords, so you can get an idea of how often people search for certain product keywords, like "travel backpack." This can also help you figure out what keywords you should use in your product's title.
Next, you have to check out the Best Sellers Rankings (BSR) on Amazon, but don't let this list be the only determining factor in your decision. These ratings simply show whether there's currently a demand for the product you're interested in listing. If certain items are dominating a product category, this may be a clue that the category could be too competitive to break into for your first listing.
Andrew James at BrandBuilders.io recommends checking out the first three to five products on the seller rankings within a given category and seeing whether these items have a high BSR or a lower BSR. Essentially, the lower the BSR number the more it sells since this indicates it's more highly ranked.
If all the items in a certain category have low BSRs, this means you're looking at a highly competitive category. A category that has many products with higher BSRs might be easier to start with since it'll be a little easier to compete in.
If you want to save some time while conducting market research, or you need more tools to dive deeper into the data, check out Jungle Scout. This site offers data and tools that can help you determine whether the product you're interested in selling has sufficient demand, has high sales rankings, or has certain FBA fees attached.
Once you've narrowed down your choice to a few products, or perhaps even a product category, you can use Amazon's resources to help you figure out the FBA fees associated with a product; these fees vary depending on your product's size, shape, and weight, among other factors.
Step Two: Source Your New Product
You probably feel pretty relieved now that you know what your FBA business's first product will be, but don't relax too much. Your next step is to figure out where you're going to get your product from, and this step is almost as time-consuming as picking the product.
Find a Supplier
Since cost will drive where and how you supply your product, it's a good idea to consider sourcing your product from outside the U.S.
If you're searching for domestic suppliers in the United States (or you prefer using companies in your area), purchase a trade magazine online or at your local bookstore, or use Google to find local tradeshows that plan on hosting the big hitters in the industry.
Perusing the pages of a trade magazine or wandering the sea of tables at a trade show might lead you to a supplier that distributes exactly the product you're looking for.
When considering different suppliers, check to see if they manufacture other products you could potentially list in the future (since you've picked a competitive niche market). If they do, try to establish a positive relationship with them from the beginning to ensure long-term success.
"Ship" Your Product
Figuring out how to source your product will also involve considering if you can afford to source your products by boat, by air, or by train (which will also affect whether you'll source your product overseas or domestically).
There are so many rules and regulations governing every method of shipment, but there are even more involved with receiving products from overseas.
Shipping by train is typically used when transporting goods from a port, and it can be especially helpful when transporting items over long distances. While it's not as flexible as transporting items by truck only, which is another land-based method you can choose from, it can be a good option for larger bulk items traveling domestically.
If you're looking to ship your product from overseas — from China, for example — your choices will be to arrange freight by boat or by air. Greg Mercer from Jungle Scout believes that, even with its extensive paperwork and lengthy wait-times, shipping by boat is 50 percent cheaper than by air, will help you grow and scale your business, and is more dependable.
Since international suppliers tend to have some of the most competitively priced products, shipping by boat is the preferred method for most Amazon FBA businesses, as it allows them to save money and securely receive their products.
If you're shipping products internationally, then whether you're using train, air, or boat, you'll have to go through customs procedures and follow international shipping laws (and their taxes). But overall, ocean freights are still cheaper and will help you get a bigger return on your product.
Just make sure you know the rules (and all the hidden fees that arise with international shipping), and you're good.
Another option you have is to ship your product directly from China (or from anywhere) and send it directly to Amazon's warehouse. There are more risks involved here, especially since you can't check the quality of your products before they're placed on the Fulfillment Center shelves. Plus, there are middle-man fees involved if you choose to have someone else double-check the products. It's also wise to take Amazon storage and fulfillment fees into account if you want to establish a profitable FBA business.
Once you've received your products from your supplier, you have to prepare them for the Amazon Fulfillment Center, and Amazon's got some pretty specific guidelines to follow. But if you don't have room in your garage (or time in your day) to package your products accurately and efficiently, consider outsourcing this task to a Virtual Assistant or a third party that will handle quality control and help you maximize your FBA business' potential.
Step Three: Market the Product
Alright. You've picked a product, and you've figured out where you're getting it from, so it's finally time to start spreading the word about your kickass product that you're super excited to be selling on Amazon.
While having it listed on Amazon is already going to give it a fair amount of traffic, there are still several things to keep in mind when crafting your product's description and marketing your product.
Optimize Your Product Description
I'm sure your product is awesome — otherwise, you wouldn't have selected it! But you need to make sure your audience knows why it's so awesome, and you can do that through clear, compelling copy and great pictures of your product.
Andrew Ilisin at Bplans recommends focusing on your copy first, and the first place to start is on your product's page title, or simply its title. Using an understanding of Search Engine Optimization (SEO), you can hack your product's title and fill it to the brim with highly-searched-for keywords.
This is where it's important to consider how SEO keywords work, and keyword search engine sites can help you with optimizing your title. Make sure your product's title not only incorporates your product's specific name (and your private label, if you have one), but also utilizes those keywords that customers commonly search for.
With my "travel backpack" example, running a search on MerchantWords showed me that these keywords receive an estimated two million searches per month… but if I added "small" to the keywords, the full phrase "small travel backpack" only received about 4,000 hits. This tells me that "travel backpack" is searched way more often, so it's definitely something I want to keep in the product's title, no matter what other information I include.
The second most important part of your product listing may seem like a no-brainer, but it's something you need to pay close attention to. You need a quality picture for your product listing.
No, I don't mean a nice picture taken from your iPhone. I'm talking about professionally-shot photos of your product. How many times have you purchased a product on Amazon that didn't have a photo? Probably not many times, if ever. People want to see what they're paying for.
Take the time, pay someone a few bucks, and get a couple of professionally-taken product photos. Make sure the pictures showcase all the features or sides of a product.
Once you've got a strong, searchable product page title and several quality pictures for the listing, you'll want to write up concise and error-free bullet points to showcase all the specific details of your product and a stellar product description.
For the bullet points, keep it simple while also explaining what makes your item great. For example, if I'm selling my travel backpack and one of my selling points is that it's durable, I would write a bullet point that explains specifically how it's a durable backpack. I could say something like, "Constructed with durable, water-resistant fabric and reinforced with extra-strong material on the straps."
And please, re-read the description and double-check the details — little errors can make a huge difference.
Simply listing the features and specs is too easy, so if you want your product to really sell, you'll need to engage with your audience and get them to trust you through a product description that reveals a bit of your personality.
Your product description follows the bullet points and can sum up all the major features of your product while also painting a picture of how or where a customer might use this product. If I was writing a description for my travel backpack, I'd probably describe places that people could travel easily while using my backpack, along with specific things they could pack inside for a beautiful hike in the mountains ("pack a water bottle and a snack, and don't forget a first-aid kit!").
This example below features some of the points I've been talking about: a search engine-optimized title for the product (using my favorite keyword "travel backpack"), several photos of the backpack from different angles, and bullet points that use engaging copy to tell a story about the product, in addition to bragging about its awesome specs.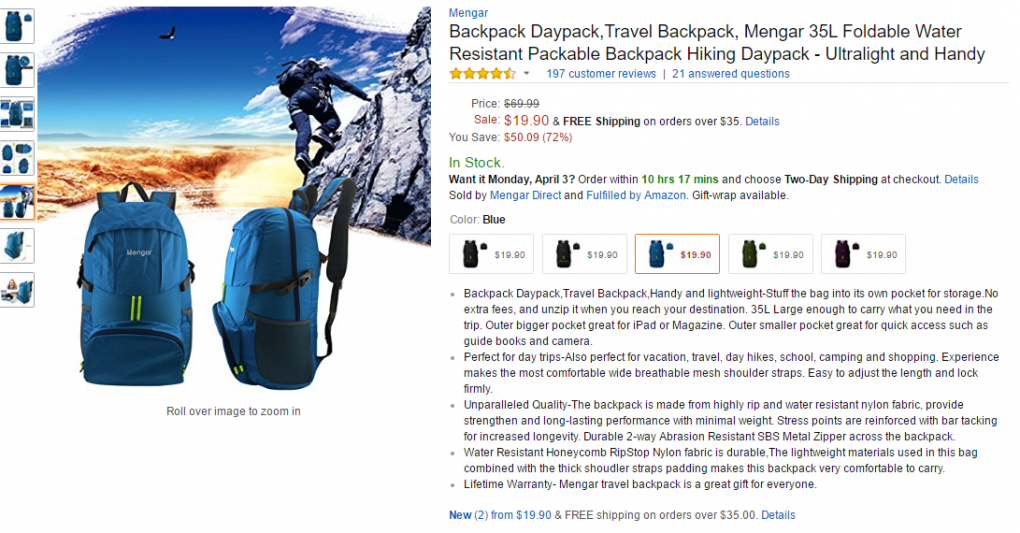 If you're looking for even more technical hacks for your product listing, the Startup Bros have extra tech-savvy tips for hacking your product's URL.
As I mentioned earlier, this first product listing might entail more than a little trial and error, especially due to the never-ending possibilities when it comes to crafting creative copy.
But who has the time to figure out exactly what needs to be tweaked in your product description in order to make your sales soar?
Well, Splitly's got the time. With their unique analytical system, they run through split tests on your actual Amazon-listed products, ensuring the price, image, and text are all performing at the best sales levels possible.
If it's not doing as well as it could, Splitly can help you optimize your product's listing, which means more profits for you. And, you can test anything you want, comparing control to a variant.
This is all to say, don't leave the product copy until the last minute — it'll impact your sales much more than you think!
Find Easy Ways to Advertise
Once you've got that awesome product listing, it's important to look into advertising, and a great low-cost option is using a Pay Per Clicks (PPC) program, which can also help you gain a broader audience.
PPC marketing is basically the "Sponsored Content" that pops up when you're searching for a product on Google or any major search engine. As an Amazon FBA business, you pay a small portion to the company or search engine that's marketing your product for each click that your product gets.
Amazon has a great PPC option that'll boost your product so it appears on the first page of their search results as a "Sponsored Product." These targeted ads help customers find your product within the vast sea of Amazon products.
Where else can you find more customers for your product? Facebook, of course! If you choose to advertise on Facebook, you've got options to create PPC ads or customize different advertising campaigns depending on your budget, and you can even target a specific audience for the ad.
Gather Lots of Product Reviews
One of the best ways to market a product is by letting the product market itself through great product reviews.
While there are ways to remove negative reviews that might be severely impacting your sales, you can also check out product review groups on Facebook (listed in Ilisin's article) to find talented people who would be willing to write quality reviews of your product without using cliché phrases.
If you're feeling pretty confident that your product matches the vibe of a popular blogger or product reviewer, consider sending it to them — if you can get an endorsement from someone with thousands (or millions) of followers, you'll be set.
Local Businesses with Online Stores
Whether you have unique handmade items you'd like to sell or you want to start a wholesale or dropshipping business, you'll need a great website with eCommerce functionality to be successful online. With relatively low upfront costs and many great code-free site builders available, it's easier than ever to start an eCommerce business. In this article, we'll show you how to start an online store in just eight easy steps. Make your eCommerce business dreams a reality today!
1. Pick a Viable Niche and Define Your Target Audience
The first step in starting your online store is to determine a niche market you'd like to serve. One of the biggest mistakes new business owners make is not focusing on the three components of choosing a niche:
Profitability: You want a niche that is profitable so you can see a return on your investment and build a profitable online store. If a product is too expensive to manufacture or purchase wholesale, it has a low potential for profitability. Similarly, a product might be too expensive to ship and may be better suited for selling in person.
Searchability: The best e-commerce stores stock in-demand products people search for. If you're looking to start an online store that sells dog leashes, for example, make sure "dog leashes" is a keyword you target. Use SEO tools to determine products people search for.
Passion: Consider your passions. For example, what do you enjoy talking about or researching? When you're passionate about what you sell, you'll be more likely to stick with it when times get tough. Not only that, but you want customers to direct people to your store because you're the expert in a particular field, product or service.
Your target audience is just as important as your niche. You want to make sure the products you sell will interest them and that they can purchase what you're selling with no trouble. Don't ask people for their opinion on your product if they're not in your target audience.
2. Choose Your Product Line
Once you've determined your niche and target audience, it's time to decide on your product or service line. This can be the hardest part of starting your online store. You want to make sure you're not selling a product that's too expensive to produce or that no one is searching for. It's also important to make sure you have the resources, such as storage and shipping, to accommodate your products.
If you choose a product that's already popular, how will you differentiate yours from the best? Can you improve on an existing product? How will you make sure your online store is the go-to source for this product?
3. Create Your Brand Name and Brand Assets
Once you know what you want to sell, the next step is to choose your brand or business name and create your brand assets, such as your logo. For some, this step might come very easy and for others, this can be very challenging. One way that businesses often weed through name ideas is by going to a domain name registrar, such as GoDaddy and searching for available domains. The reason is, ideally, you want your domain name to match your business name.
If you're not sure where to begin when creating your logo, Canva is a great place to start. It offers dozens of free and easy-to-customize logo templates. In case you don't want to try your hand at logo design, you can always hire someone to do it for you from platforms like Fiverr and 99Designs.
4. Register Your Business
In order to process payments for your online store, you're going to need an EIN (or employer identification number). To get an EIN you need to register your online store as a business in your state. While you can register as a sole proprietorship or corporation, generally small businesses register as an LLC (or limited liability company), which helps protect your personal assets should your company get sued.
There are also tax advantages to creating one for your new company, so check with your tax advisor to see if an LLC is the best option for you. The process of registering your business will vary from state to state, so it's best to refer to your state's Secretary of State for more detailed information on the process. Alternatively, you can always use a business registration service such as LegalZoom or ZenBusiness.
5. Choose an E-Commerce Platform
Next, it's time to choose an e-commerce platform. This is the platform where you will build and manage your online store. There are a number of great e-commerce platforms to choose from, such as Squarespace, Shopify and Square. However, each platform comes with its own unique set of features, which impact affordability, capabilities, and user-friendliness, so it's worth taking the time to find the right one for you.
Here are a few of the best e-commerce platforms for easily building an online store:
Squarespace: Best for web design beginners looking to easily build a beautiful online store with built-in marketing tools for as little as $14 per month with annual billing.
Shopify: Best e-commerce platform for building a dropshipping store. Plans start at $29 per month and typically involve the purchase of a premium theme for around $250.
Square: Best for those on a budget as it offers free plans, as well as those planning to sell in-store and online.
6. Build Your E-commerce Website
Once you have decided which e-commerce platform you want to use, the next step is to go to that platform and create an account and begin building your online store. While the steps will vary depending on which platform you're using, typically the steps will more or less involve the following.
How to build an online store website:
Navigate to the e-commerce platform of choice (e.g., Square) and create an account.
Choose a domain name (typically included with a plan–if not, purchase separately).
Select a template or theme.
Add your business name and logo.
Customize your homepage, as well as all other web pages.
Add your products and create product listings.
Set up a payment processor.
Configure settings (e.g., tax or shipping calculators).
7. Optimize Your Site
Here are a few things you can do to optimize your site:
Once your online store is up and running, optimize it for search engines so that it can get found online and in search engines, such as Google. This will help your website increase its visibility, gain more website visitors, and generate more sales–all for free.
Title tags: The title tag is the text that appears on the search engine results pages (SERPs). Your title tag must be descriptive and relevant to your product or service.
Meta descriptions: The meta description is the text that appears under your title tag in the SERPs. Use descriptive and interesting language that encourages people to click through to your site.
H tags: The H tags are the headings on your page. Make sure they're descriptive and help explain what the page is about.
Images: Include images on your page and ensure they're properly tagged with keywords.
8. Tell the World
Once your online store is up and running, you need to market it. The reason for this is that building a business through SEO is a key component in your long-term strategy. Marketing your products and services will help bring in traffic now.
Here are several ways you can promote your online store:
Add your brand to online directories.
Work with influencers to promote your brand.
Online advertising (e.g., Google Ads or Facebook Ads).
Use content marketing to help your site get found online.
Create social media profiles and become active on them.
Referral or loyalty programs.
Use press releases (if you have highly unique or groundbreaking products).
Join an affiliate marketing program.
Try word-of-mouth marketing.
The best way to promote your online store depends on your business and the products or services you're selling. Successful marketing campaigns contain many, if not all, of these strategies at the same time. Try a few different methods and see which ones work best for you.
Foreign Language Transcription Or Translation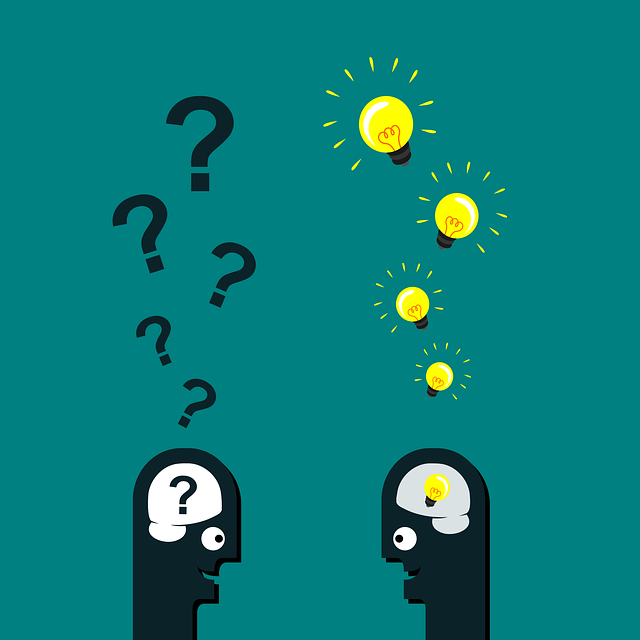 Brexit or not, we are part of a multi-language continent and planet. Companies, therefore, need marketing material, business reports, financial reports, packaging, etc., translated from one language to another. If the company exports, it will need its material translated into Asian, South American, African or other languages. Even internal training guides need translation for owned foreign branches. Nowadays, even professionals, like architects, work in foreign countries and they need dictated instructions transcripted into formal documents for disbursement to large construction teams.
Definitions:
Transcription service: This service is the writing (typing) up of a verbal/audio file into a neatened-up document.
Translation service: This service is the translation of a written file into another language.
Transcription translation service: This service is the translation and writing (typing) up of a verbal file into a document in another language. Novelists and publishing houses often require this service.
All of the above services can be run remotely from home or as a digital nomad as everything is received and sent digitally.
Note: A translator service is a person-to-person translation onsite.
Even if you are not the source of various languages, you can start outsourcing and grow your business into a multi-lingual hub. Outsourcing is an excellent way to scale your business without increasing overheads as you are not hiring in headcount. The only cost that might increase would be bookkeeping costs or marketing costs, and your profits should cover that and some. You might also consider saving up for developing an online work submissions platform.
A transcription and transcription-translation service demands top prices, so you could be earning a pretty penny if you target the right audience. The startup costs are minimal if you already own a laptop, but you could start with using a public library computer. Where there is a will, there is a way.
Social media management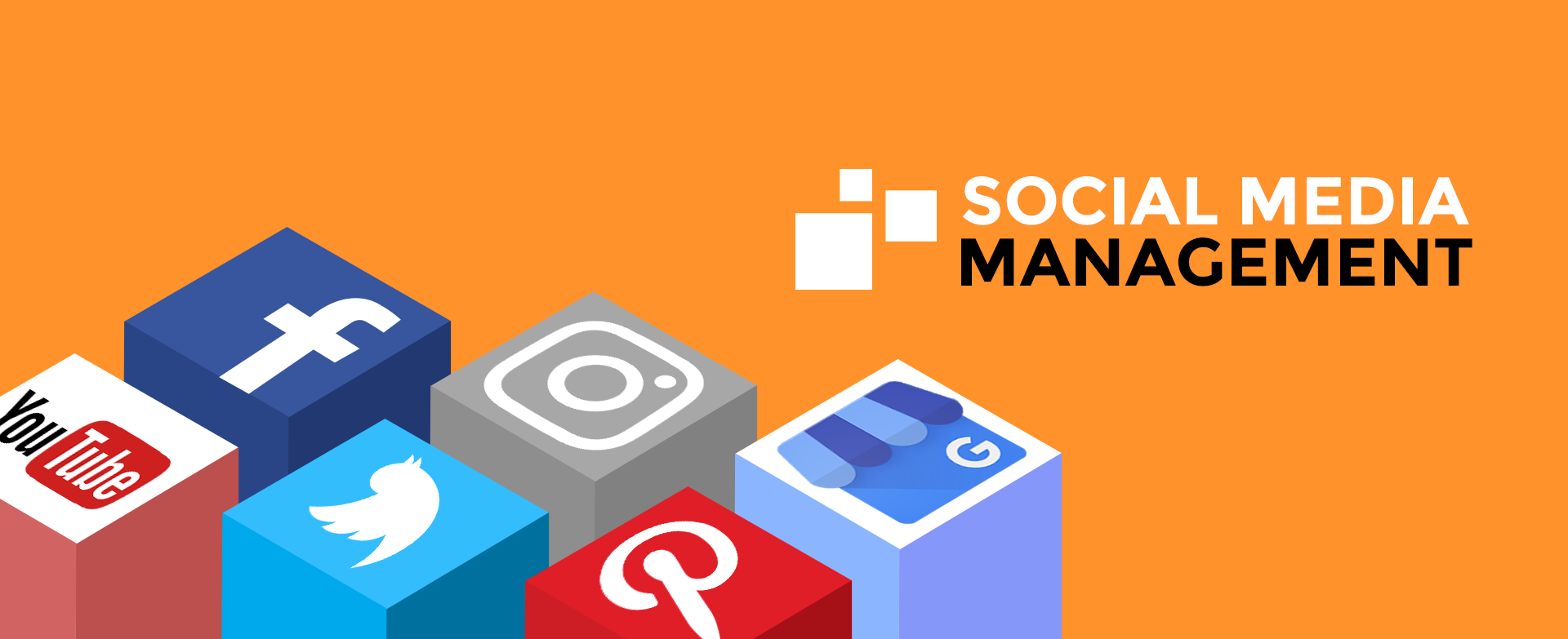 You can start your own social media management company with just your phone. Businesses and brands will pay you to post content on their social media platforms. If you don't already have experience posting for businesses, consider making a portfolio of social media campaign ideas for well-known brands.
To get started:
· Utilize LinkedIn to apply for freelance jobs
· Reach out to small business owners
· Practice writing captions in different brand voices
Grocery Delivery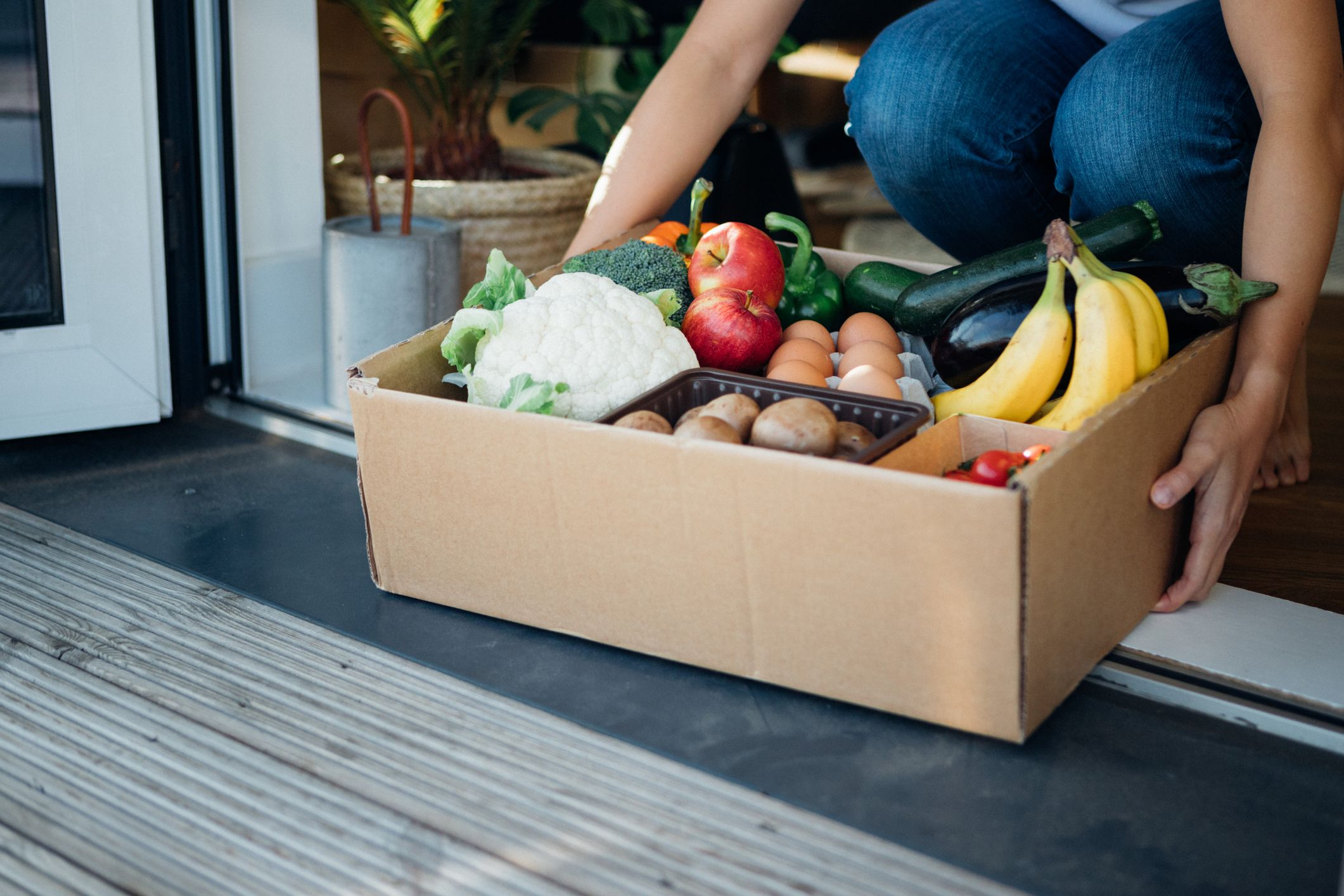 If you own a local grocery store or a retail store, you can convert it into a grocery delivery business plan that can accommodate potential customers online. You can create a mobile app for grocery shopping and start selling your products.
Recently, there has been a supply chain disruption by AmazonFresh in which local grocery stores have tied up as partners with brands like AmazonFresh. It allows AmazonFresh to serve its customers through local grocery stores.
Other brands like Walmart and Instacart offer grocery delivery services but with a slightly different business model. Or small business owners can choose to have a grocery delivery startup from their homes.
Meal Kits Delivery Service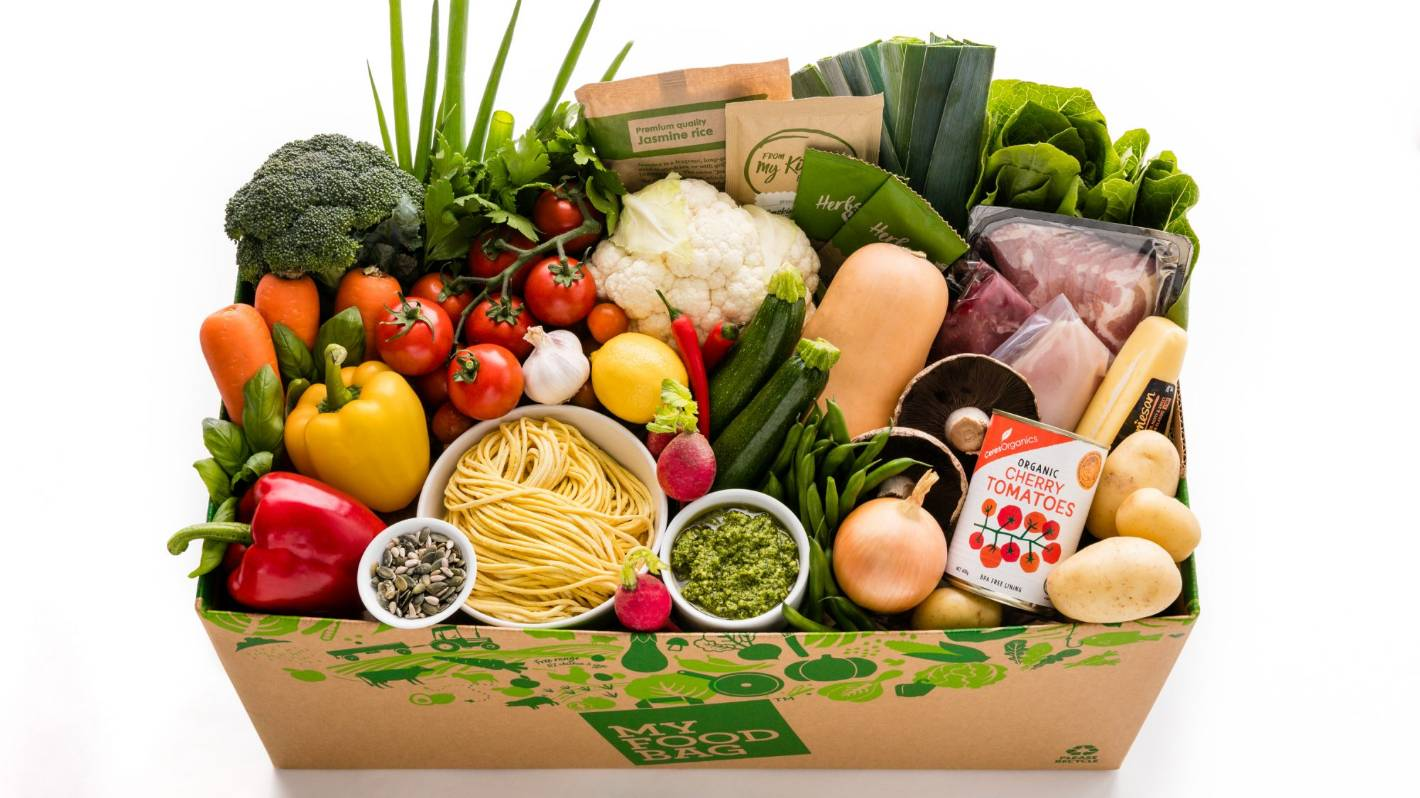 Creating special meal kits according to the requirements and delivering them to the right place is one of the biggest trends. When restaurants are shut for business, and people choose to eat healthier, this is a great option. You can create a brand and easily accept orders online.
A meal-kit delivery business garners a lot of attention and has many potential customers like fitness experts, health-conscious people, working people, and old or sick people. Some of the biggest real-world examples in the fresh meal kit delivery business are HelloFresh, Blue Apron, and Purple Carrot. You can try starting a homemade food delivery business.
In fact, one of our prime customers, Chef Nicole, who runs a meal delivery business in Miami, is delivering 3x more orders on a daily basis. Earlier, they used to maintain their entire business manually, but with route planning software like Upper Route Planner, they are saving around 10 hours per week. Know more about their meal delivery business and how they benefited from Upper Route Planner software.
Affiliate Marketing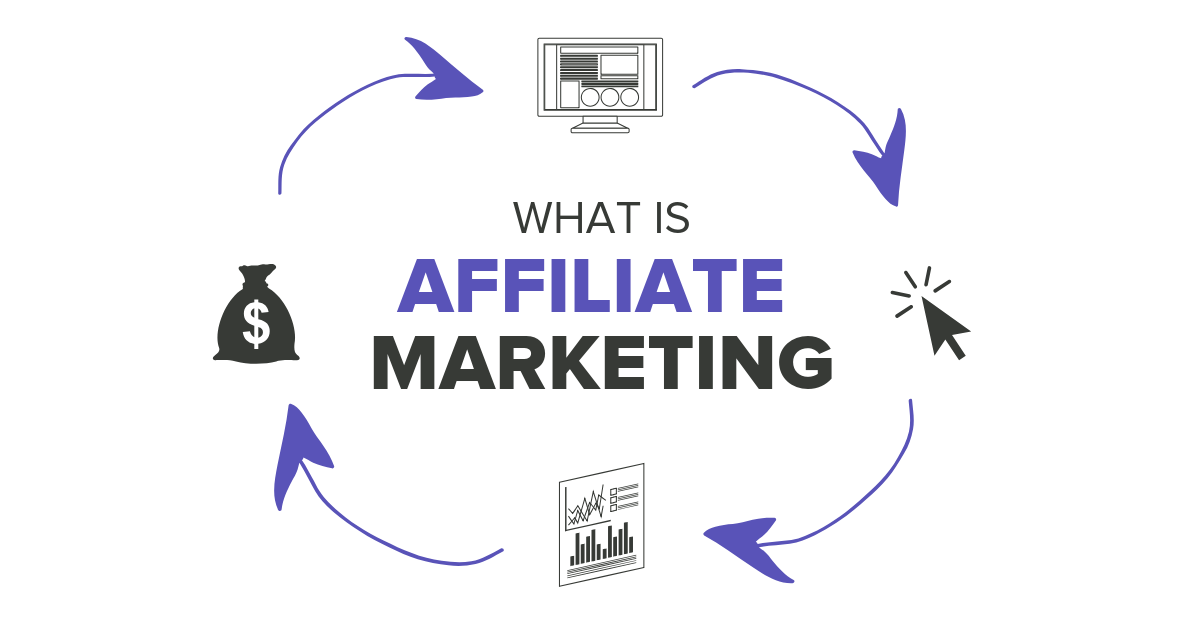 Affiliate marketing is an exciting way to see products and services without any of the hassles of actually making the products or providing the services. In fact, you don't even make the sale or process the payment. You just collect a referral fee. Now, how easy is that? Plus you can run the business from your home.
With affiliate marketing, you will need a website or a blog with a good amount of visitors. Then you provide and promote links to another website where another company sells a service or a product. This company then pays you a fee for any completed transaction that you refer to their website. They may pay you a flat fee or a percentage of their sale price.
Affiliate Marketing for Bloggers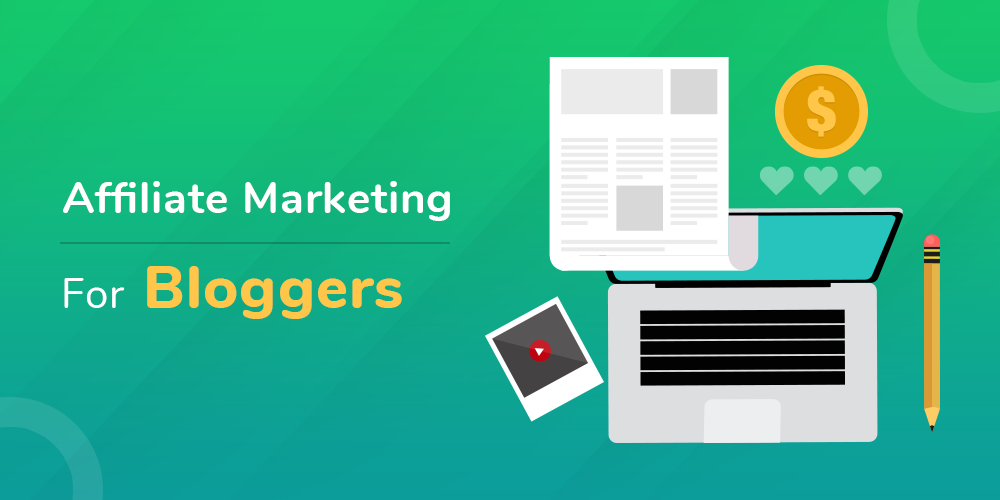 Bloggers can make great money through affiliate marketing, and it's not complicated to get started. The only limit you will encounter is you. It will just take time, effort, and a bit of luck.
Choose the Product
It's critically important that you choose to represent a product you like that is related to an industry you want to write about. Once you've decided on a product, check to see if individual companies you prefer have affiliate marketing programs. Not all will, but you'll find that it's more common than you might think.
Set Up as an Affiliate
With your product picked out, it's time to set yourself up as an affiliate. Take some time in this step to read through all the information provided by the affiliate program. You'll want to pay attention to:
Payment amounts
Payment schedule
Legal obligations
Restrictions
Promote the Product
With everything in place, it's time to turn your blog into a cash machine. The affiliate program will assign you a URL for linking to its product. You'll want to make sure you're using the link strategically to maximize click-throughs.
Get Paid – Repeat
As you develop more posts on your website, the chances to make sales will increase. As long as you're following the legal obligations of the platform, you'll enjoy regular payouts. Keep seeking new products you can promote to maintain a steady flow of income.
It is possible to promote affiliate products using various methods. But blogging is one of the easiest and best ways to start on the path to earning some passive income.
Just keep repeating these four steps, and you'll keep making money. It's that simple! Expand on the different steps, and your rewards will be even greater. Most importantly, have fun! You'll find that the more engaging your content, the higher returns you'll enjoy.
Affiliate Marketing for Influencers?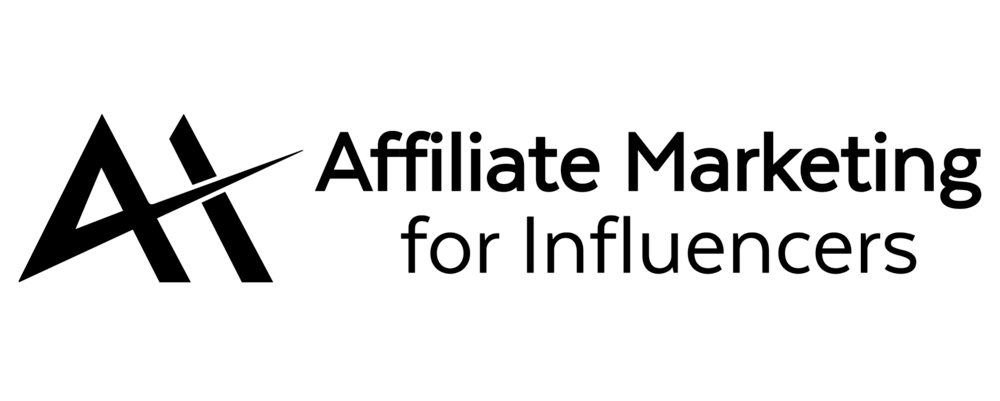 Affiliate marketing for influencers is essentially a way to earn a commission payment on the clicks or sales you drive on behalf of brands.
In order to earn this commission, influencers will use uniquely trackable links (known as affiliate links) to track how many clicks or sales were made.
You may have seen influencers sharing bespoke promo codes on Instagram, which is also a form of affiliate marketing, but the most reliable way to track and earn from your referrals is by using affiliate links.
Most brands will be set up with an affiliate program that will have some form of dashboard, so you can monitor exactly how many clicks and sales your affiliate links are generating — and how much you stand to earn once all the sales are closed and your payment is due.
Affiliate Marketing for Youtuber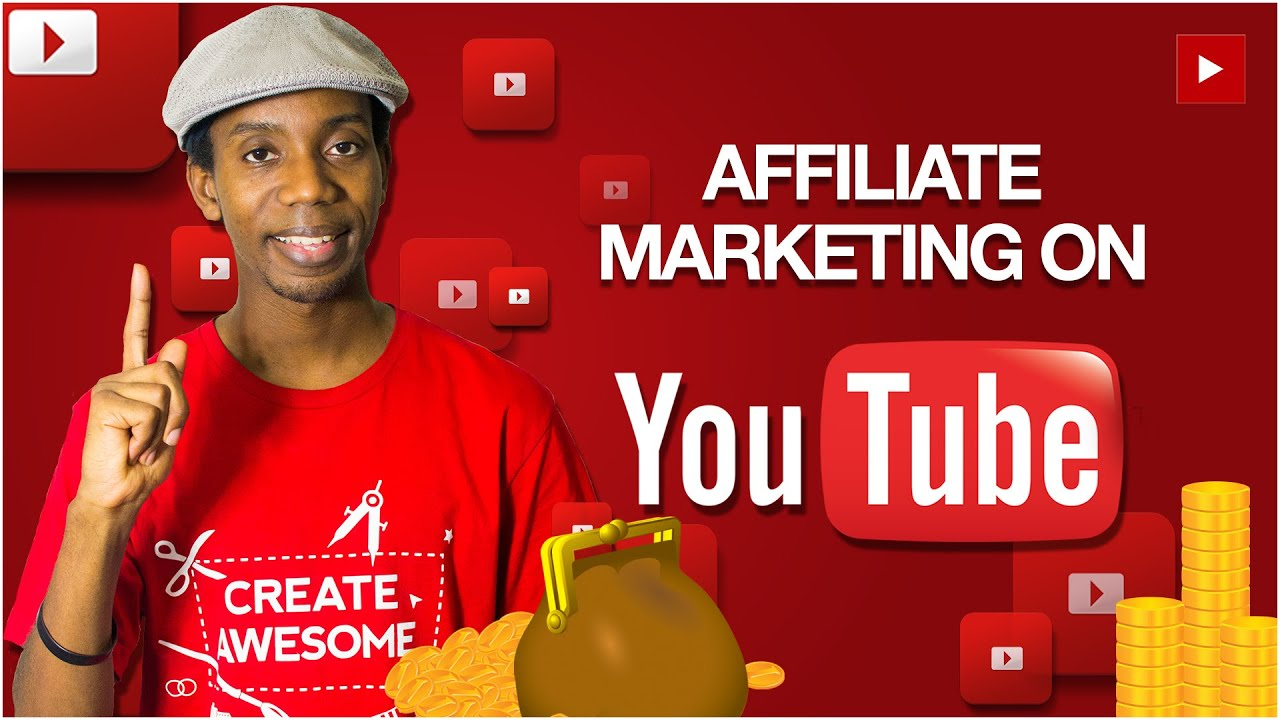 YouTube affiliate marketing is when you promote a product with a link on your YouTube channel, and earn a percentage made from the sale.
There are different affiliate programs out there with many brands that choose to participate. These programs will generate a unique link for a certain product and service for you to use.
Affiliate links on YouTube are usually included in the description of the video. Some YouTubers will include multiple links for everything they mention in the video and disclose that they get a percentage of the sale.
For example, if you're making a video about your new workout routine, and you recommend people try the workout band you're using, you can create an affiliate link for the product and include it in your video description.
Then, whenever someone uses the link to purchase the product, you will get a percentage of their purchase.
Online Freelancing on Fiverr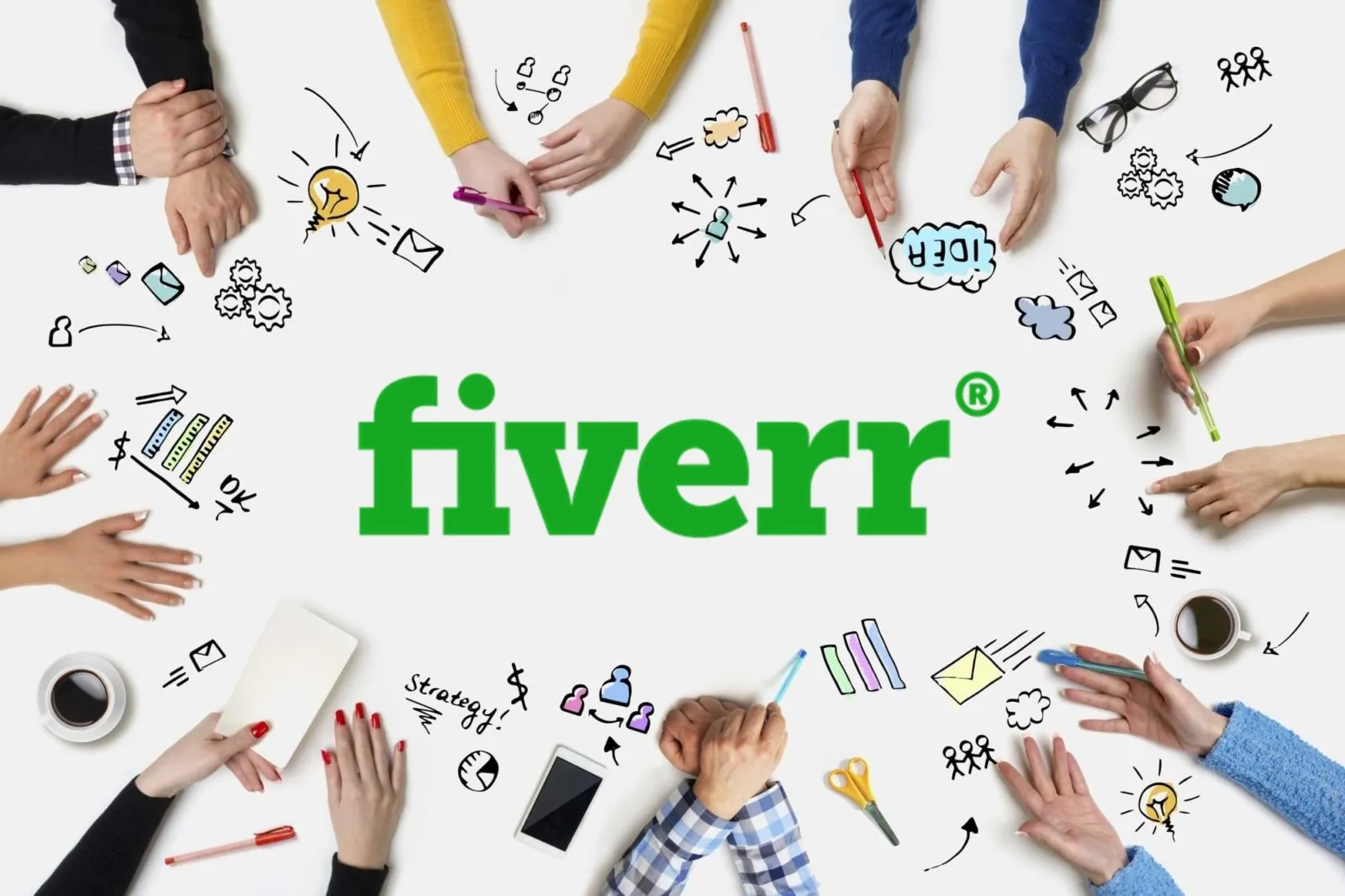 In case you've never heard of Fiverr, it's a website where you can find a wide variety of services, usually for a five-dollar fee. The site has a huge community of users, many of whom are programmers and graphic designers.
Freelance on Fiverr as Programmer
Programming is a competitive field, and the best programmers can command high fees for their services. Fiverr allows users to post their services and find customers, which is how programmers make their money.
Some programmers use Fiverr as a way to supplement their income, while others use it as their primary source of income. It's also not unusual for programmers to use Fiverr to find new clients.
Freelance on Fiverr as Graphicer
Fiverr is a great resource for graphic designers because it offers a wide variety of services, including design work, web development, and marketing services. Graphic designers can find a wide range of graphic design services on Fiverr, from logo design to web design work.
Graphic designers can find a wide range of graphic design services on Fiverr, from logo design to web design work. Graphic designers can also find services that are specific to their area of expertise, such as web development and marketing services.
Steps to make money as a freelancer on fiverr
Learn a skill you want to go with. (e.g. app/programing, designing……)
Find and explore the jobs over fiverr
Work for FREE… do their job for free
Ask them to give good reviews
You will get good reviews and it will make your portfolio boost up
Now work for CHEAPER
Again ask for good reviews as you do the job at best
Now you have best portfolio with bunch of jobs
READY TO WORK FOR WHATERVER AMOUNT YOU WANT
7 Mistakes To Avoid When Starting a Business
Not Creating a Business Plan
Not Doing Market Research
Ignoring the Competition
Not Understanding Your Strengths and Weaknesses
Not Understanding What You're Actually Selling
Not Making Sure You Have Enough Money
Trying To Do Everything Yourself
Understand that starting a business is a process, not an event. If you take the time to do the thinking and the research and avoid the business mistakes discussed above, you'll hugely increase the likelihood of your new business succeeding.
Frequently Asked Questions (FAQs)
What should you not do when starting a business?
One of the most common mistakes made by new small business owners is a lack of preparation. Many entrepreneurs are eager to get their idea out into the world. But without taking the time to write a solid business plan, hire the right people, and gather sufficient capital, it's likely their business will fail.
What is the first step to starting a business?
The first step in creating your own business is doing market research. Executing market research gives you vital information about your potential customers, and the state of the industry, and in general, tells you whether or not there's an opportunity to turn your idea into a successful business.
Are there fundamental tools needed before you can start up a business?
Nowadays, you do not need to be a jack of all trades because there are enough apps and free software solutions available to solve most challenges. In addition, there are diverse outsourcing options. It is no longer the best business practice to keep all functions in-house. Focus on your strengths; outsource your weakness.
Are there ways to reign in costs during startup?
Starting on a shoestring is commendable, but not if you are digging a hole with credit card debt to cover running costs. Here are some best practices:
Draw up a comprehensive, conservative budget and STICK TO IT.
Review your income and expenses frequently and ensure you are STICKING TO THE BUDGET.
Choose the right software, apps, and outsourced support before launch day.
Don't buy costly equipment immediately, in particular, if you have never used it before. Beg, borrow or lease (not steal) until you are sure the equipment is right for you, and then talk to an accountant (with your industry's experience) about purchasing options.
Don't grow based on emotions but only on solid business forecasting. Get an accountant involved.
How do I promote my business?
Social media has simplified market reach but consult with a digital marketing expert to get a 'how-to/when to plan. Execute marketing solo until sales demand too much of your attention, and then start outsourcing.
Draw up a marketing strategy at the time of drawing up your business plan. Choose the marketing channels based on your target audience.
Conclusion
There are innumerable ideas that you will get when it comes to starting your own business. However, you need to know which one is best for you, your mental temperament, and your budget. You must feel passionate about the idea. Follow your gut feeling, trust your instincts, and do some good homework before you start.
Starting businesses on a shoestring is a growing trend, so don't feel alone. Reach out to your network, and you will find lots of good advice and support. We hope these ideas have inspired you to launch your new business. Remember, you don't have to be the one doing the work. You can be a strategic seller of services that you are collating and fronting. All you need is your selling ability, a computer, and access to the internet. The world is your oyster or marketplace.
Patrick Gruber is homeless because
he made his dream of being a digital nomad real.
He started as a developer, ventured into Amazon FBA business, invested in the market, founded a Cardano Stake Pool, and started his blog in 2022.
His blog shares his insight into the LIMITLESS possibilities of life.
If you're looking to change your world and gain practical knowledge, you're in the right place. Keep reading to learn more.