"Asset" is one of those words that can be used in both a casual and a formal way. The word "asset" is used in a good way in everyday speech: "He's a real asset to the community." But what do accountants mean by "assets" when they talk about a business's assets? In that situation, an asset is something of value that a business thinks will help it in the future.
8 Most Popular Assets for Private Investors
Bonds
Index Funds
Annuities
Gold
What Are Assets?
In general, an asset is anything that is useful or has value. Most people have money, savings accounts, bonds, life insurance policies, jewelry, and other things that they own. The skills and abilities of a person can also be a plus.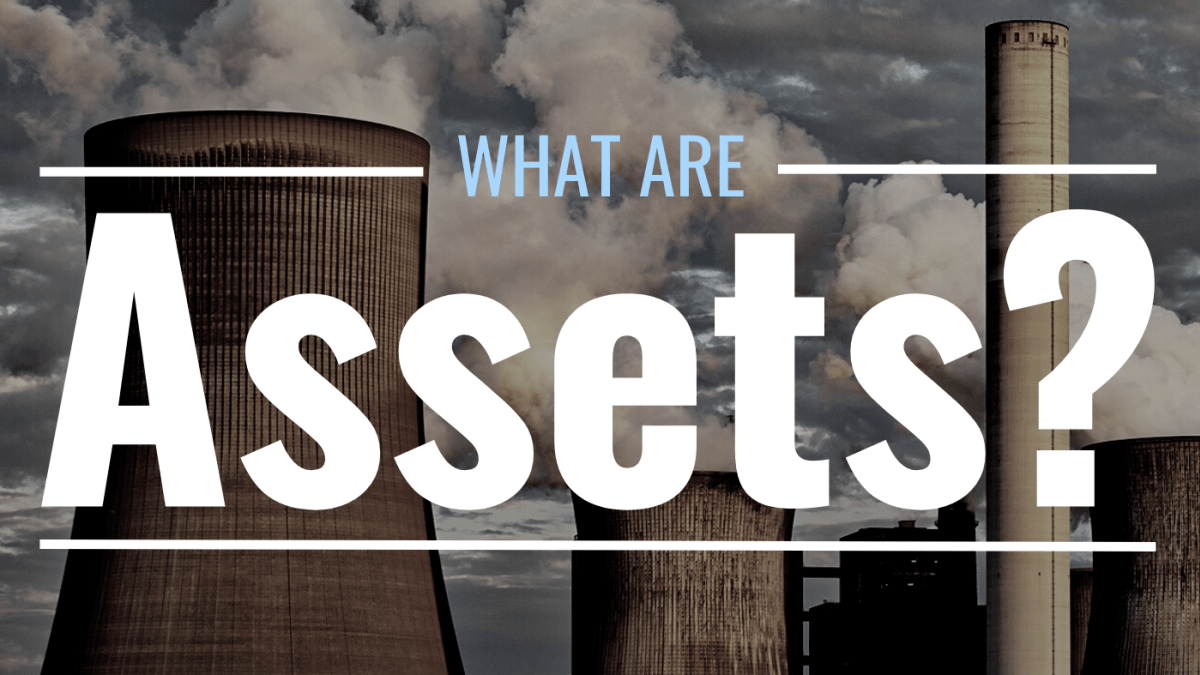 But, in business, assets must have economic benefits. In other words, the company needs to be able to turn a profit from the use of this resource, or the resource itself needs to have marketable qualities like your Amazon FBA inventory.
Almost everything that belongs to or is under the control of a business is considered an intangible asset itself. People working for a company are considered assets since they are necessary for the smooth operation of the business and the production or provision of goods or services. Workplace assets include the facility itself, as well as any tools or equipment used in production or inventory management.
Types of Assets
Many criteria can classify assets. Financial reporting and business health depend on precise categorization and asset classification. IFRS values assets by their expected future cash flows in their existing condition.
Personal:
Personal financial assets are different from soft personal assets like intelligence, humor, and a charming smile. Personal financial assets include cash, bank accounts, real estate, furniture, vehicles, and investments like stocks, mutual funds, and retirement plans.
Business:
Business assets produce items, fund operations, and drive expansion. Machinery, property, raw materials, inventory, patents, royalties, and other intellectual property are assets. On their balance sheets, companies organize their assets by liquidity, or how easily they can be converted into cash, physicality, and worth.
Convertible:
The ability of a business to turn its assets into cash is called its liquidity. Cash is expected to come from current assets within one fiscal year or one operating cycle. Only assets that are expected to be turned into a cash flow in the next year are considered current assets.
Holdings:
Treasury banknotes and CDs.
Stocks, bonds, and other securities.
AR, or short-term credit sales.
Company inventory, or sellable commodities and materials.
Non-current assets need a year to convert to cash. Facilities and heavy equipment are recorded on the balance sheet under property, plant, and equipment (PP&E). Some companies list non-current assets as fixed assets, long-term assets, or simply non-current.
Tangible:
These assets are physical, just as the name implies. Cash, PP&E, inventories, raw materials, tools, and office supplies. Manufacturing equipment and structures are examples of "long-lived" assets.
Intangible assets are non-physical. Intangible assets like right-of-use assets, patents, copyrights, and trademarks can be hard to value.
Wasteful assets are actual and intangible assets that depreciate over time. Manufacturing equipment and automobiles, which depreciate, are waste assets. Because patents expire, they are also wasting assets. Accountants depreciate (for tangible assets) or amortize (for intangible assets) wasted assets on the balance sheet to reflect their value decline (for tangible or intangible assets).
Asset Usage:
Ultimately, how a corporation uses an asset determines its economic value and its operating status. Cash, inventory, factories, and patents are commercial operating assets. Mining and manufacturing equipment are operating assets.
Non-operating assets have worth outside corporate finance and operations. Short-term investments, marketable securities, deposit interest, and administrative computers are examples.
Where to Buy Different Assets for Investors
Stocks get most of the attention when it comes to investing. One way to grow your wealth is to buy individual stocks, but there are many other kinds of assets to look into and learn about.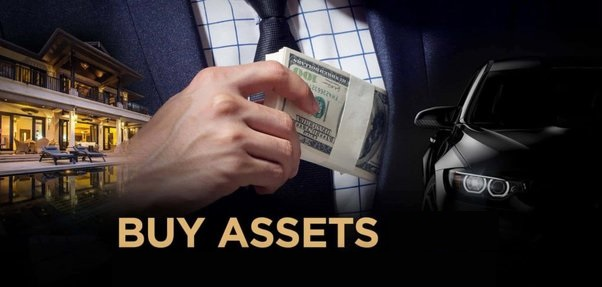 Depending on your financial goals, time frame, and willingness to take risks, you should build your portfolio by investing in a well-diversified mix of the five assets below.
1) Stocks/ETF
The basic building blocks of investment are stocks. When you purchase stocks, also known as equities, you gain ownership shares in a publicly traded company.
You need an account in order to buy stocks. You can choose between a taxable brokerage account and a tax-advantaged account like an individual retirement plan (IRA).
2) Cryptocurrency
A lot of talks have been made about cryptocurrency as an investment. Bitcoin (BTC) is the most well-known cryptocurrency, but there are many more. Ethereum (ETH) and XRP are two of the best-known cryptocurrencies (XRP)
You can buy and sell cryptocurrencies through a crypto exchange, such as the ones listed below;
3) Cash
When people in the financial world talk about cash as an investment, they don't mean actual bills and coins. Instead, cash investments, which are also known as cash equivalents, are short-term investments that keep your investment portfolio stable.
You can invest in cash equivalents through banks or P2P. Some brokerage firms also offer such accounts.
You can invest in cash equivalents through banks or P2P. Some brokerage firms also offer such accounts.
4) Real Estate
Investing in real estate assets can also generate income and provide your portfolio with stable income and tax advantages, depending on the investment type.
There are thousands of real estate assets, but we've identified the best to help you get started. If you're ready to invest your money in personal property, you can start with Rendity.
5) Golds
Gold has a long history of good returns, high liquidity, and low correlations, which makes it a very good way to spread risk. Gold has done better than stocks and bonds at times, but it doesn't always win.
FAQs on Assets Include
What are intangible assets?
Intangible assets are things that don't have a physical form but still give a company value. Things like goodwill, reputation, patents and trademarks, royalties, brand equity, and contractual obligations are all non-physical assets.
Does labor count as an asset?
Work is an asset definition, not a valuable thing. Most of the time, labor costs money. Wages payable are a current liability because they are salaries that are due to employees at the end of the month or whenever payday is.
What's the difference between current and fixed assets?
Most current assets are used up in a year or less, so they are short-term. They help with the day-to-day work of running a business. Fixed assets are things that last for a long time, usually more than a year.
Conclusion
As we talked about in the beginning, assets are things, or rather assets are resources of value to a person or a company. Because of this, companies need a strong base of assets. A company is thought to be healthy if it has a lot of valuable assets. It gets a lot of investors because it makes a good impression.
Patrick Gruber is homeless because
he made his dream of being a digital nomad real.
He started as a developer, ventured into Amazon FBA business, invested in the market, founded a Cardano Stake Pool, and started his blog in 2022.
His blog shares his insight into the LIMITLESS possibilities of life.
If you're looking to change your world and gain practical knowledge, you're in the right place. Keep reading to learn more.