Many men are tired of the stress that comes with removing unwanted hair, which is why laser hair removal for men is becoming increasingly popular. Laser hair removal is not only beneficial to women. Laser treatments are a great option for men because they can treat most areas of the face and body without causing ingrown hairs, irritation, or the pain of waxing. It makes hair removal simple, from a small patch to a full back, and it's mostly permanent.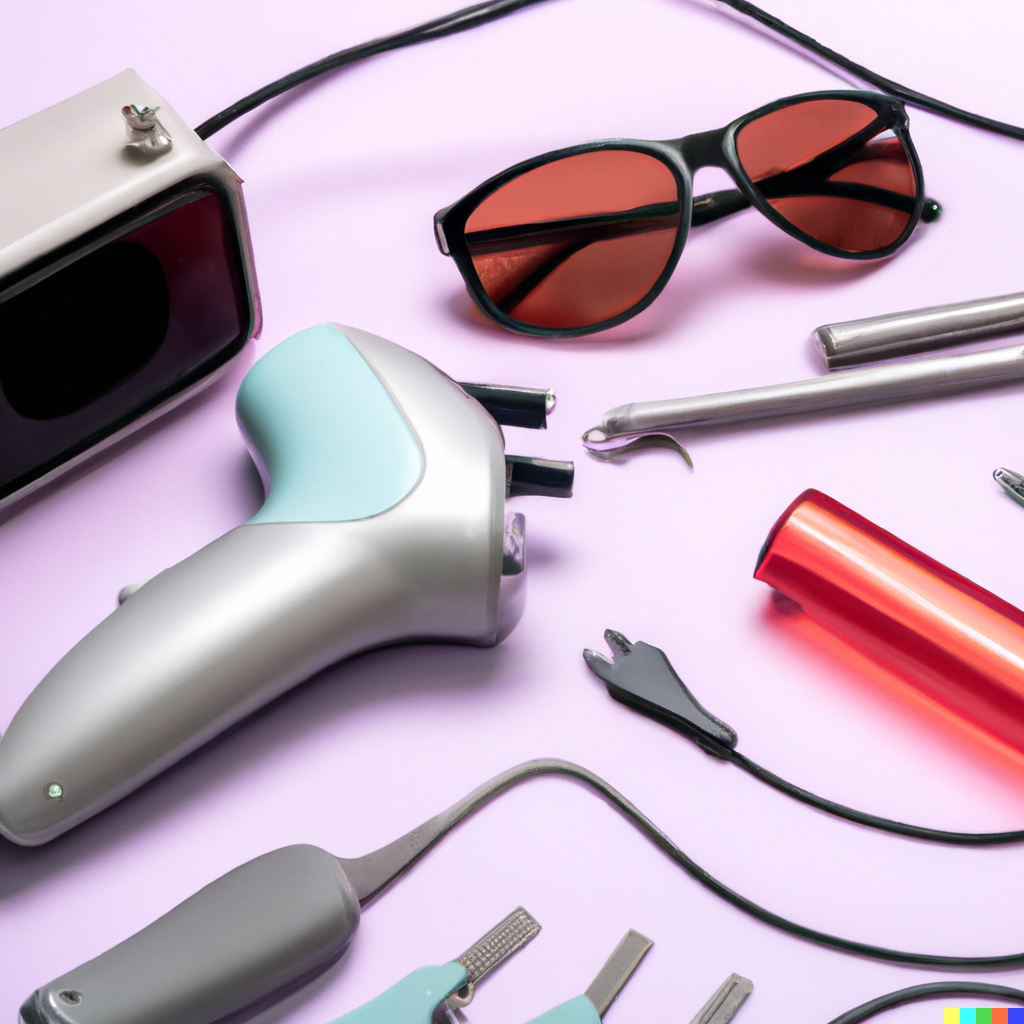 If stray hair or chest hair irritates you, laser hair removal may be right for you. However, what is laser hair removal precisely, and can it be done on the whole male body? Learn more about laser hair removal for men by reading on.
8 KEYNOTES
Laser hair removal is a popular option for men who want to remove facial and body hair.
It's an excellent choice for hair removal in difficult-to-reach areas.
A medical-grade laser is used to destroy hair at the follicle level, preventing new growth.
Unfortunately, you will be unable to receive the treatment if you are wearing a self-tanner.
The hairs that do regrow are softer and finer.
Laser hair removal is effective on all parts of the body, including the face, neck, chest, back, buttocks, peri-anal, and pubic areas.
The treatment is less painful than waxing and eliminates ingrown hairs and shaving irritation.
To avoid complications and the risk of discoloration, the skin must be completely clean and free of any product.
What is Laser Hair Removal?
Consider laser hair removal to be the answer to your prayers for unwanted body hair. Millions of people have tried and tested the method, and they have seen a permanent reduction in the growth of their unwanted hair.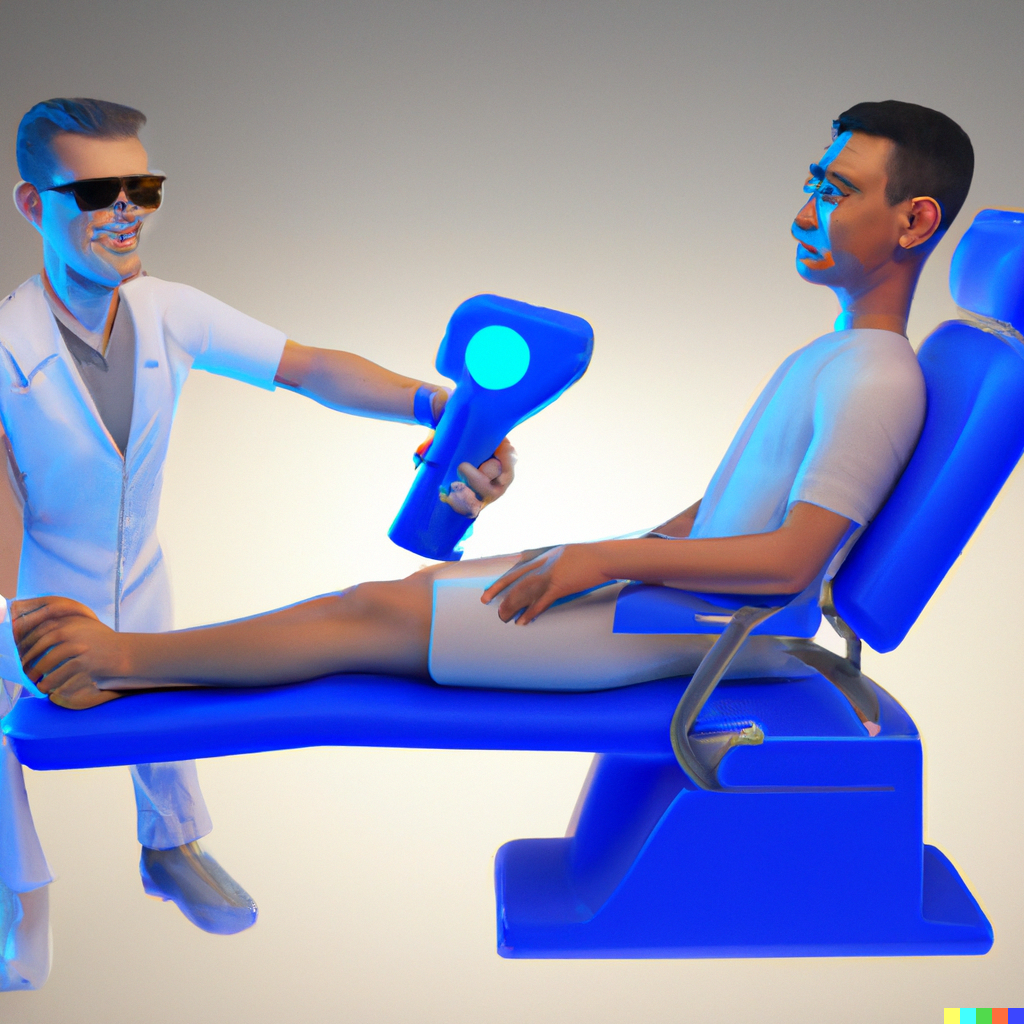 Unlike more traditional hair removal methods, which simply trim the hair to the skin's surface or pull the hair out from the root, laser treatments destroy the hair follicle. Using a cosmetic laser that adapts to your skin and hair type, it basically zaps each hair follicle, killing it and stopping it from growing back.
The process isn't too painful and seems easy, but it may not be right for everyone, and you should take a few precautions before having laser hair removal done.
What Is the Process of Laser Hair Removal?
Body hair, while perfectly normal and natural, can be a source of discomfort for many people. Men are looking for efficient ways to remove hair, especially since other methods, such as waxing, shaving, and hair removal creams, are time-consuming and do not last very long. Regrowth can be itchy and prickly, creating a shadow under the skin and an uneven skin tone. It's also difficult to reach many areas of the body on your own, adding to the stress.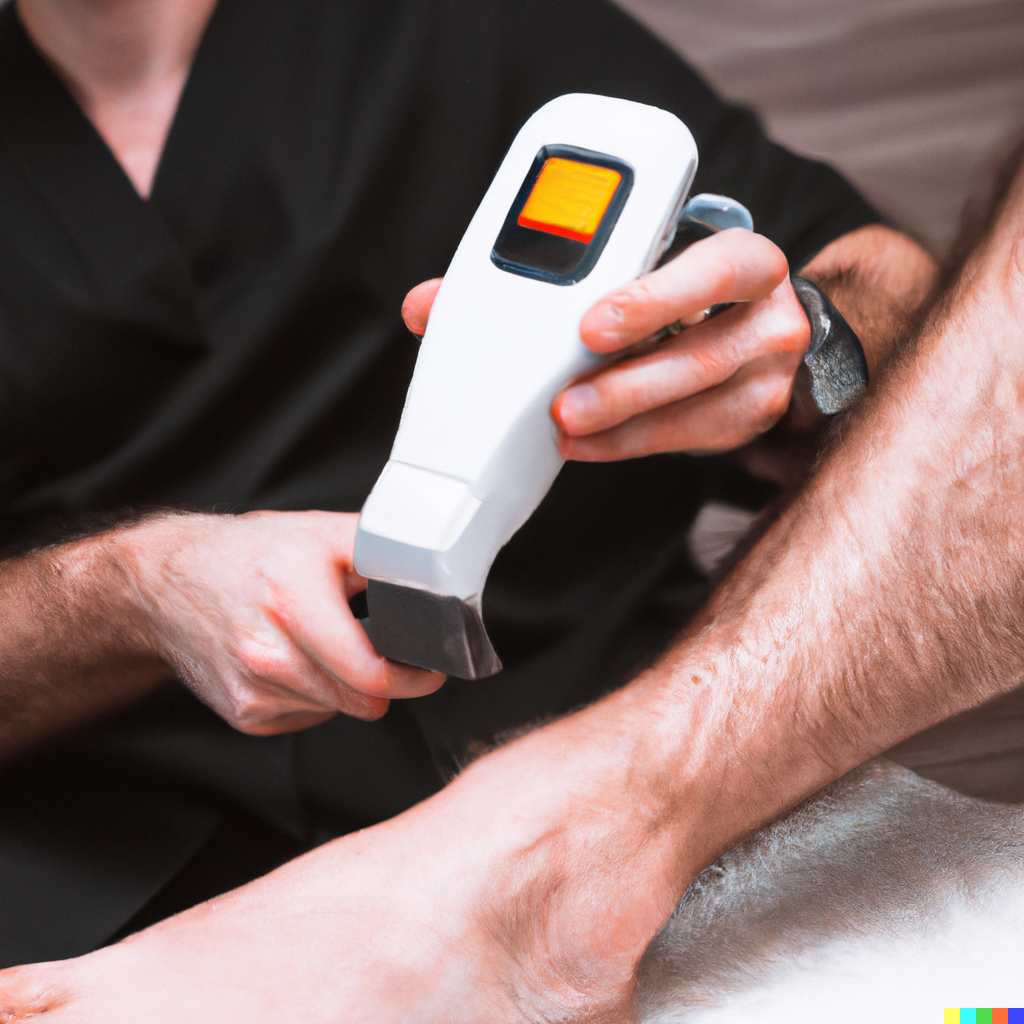 Laser hair removal is a procedure that uses a laser beam to remove hair and prevent it from growing back. A specific light beam bypasses the epidermis (the skin's surface), targeting the hair follicles and preventing the hair from reproducing. As the laser's light strikes the follicle, it converts to heat.
This means that as the laser strikes the hair follicle, the hair shaft weakens. Over time, the follicle dies and the hair cannot regrow, resulting in effective and thorough hair growth prevention. Regrowth is minimal, and hair loss is reduced by up to 90%. If any of the hairs do grow back, they will be softer, finer, and lighter than before.
Where Can I Get Laser Hair Removal?
Laser hair removal can be performed almost anywhere on the face and body, including sensitive areas such as the pubic area.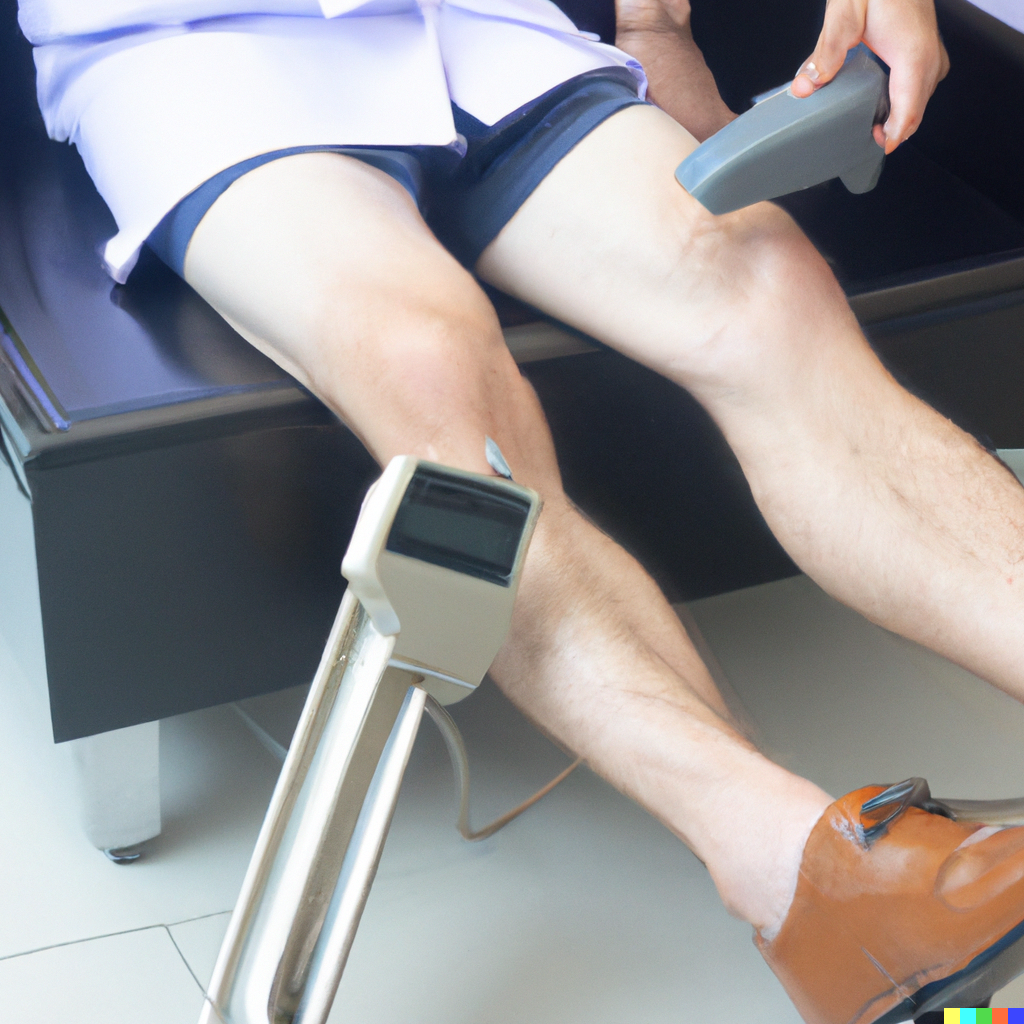 The most common areas where men opt for laser treatments are:
Back and shoulders: laser hair removal is an excellent choice for these difficult-to-reach areas, especially because it requires little maintenance.
Jawline, beard line, and neck: When shaving, these sensitive spots are often prone to razor burn and ingrown hairs. With laser treatments, you won't have to shave anymore.
Buttocks, peri-anal, and public areas: laser hair removal works well in these personal and sensitive areas, reducing the incidence of acne and ingrown hairs.
Chest: Laser hair removal is effective on large areas of the body. It's also popular among men who don't want to completely remove their chest hair but want to thin it out, making it finer and sparser.
Laser hair removal is also becoming more popular for the underarms and legs, especially among athletes like cyclists, swimmers, and bodybuilders.
Always have a pre-treatment consultation with a professional practitioner to ensure you get the most effective laser hair removal treatment, as things like scars, keloids, or medicine you are taking can affect the process.
How Much Does Laser Hair Removal for Men Cost?
Laser hair removal is frequently regarded as a beauty investment. It is more expensive than shaving or waxing, but in the long run, when treatments are no longer necessary, you can save money on the costs of body hair removal and get rid of unwanted hair.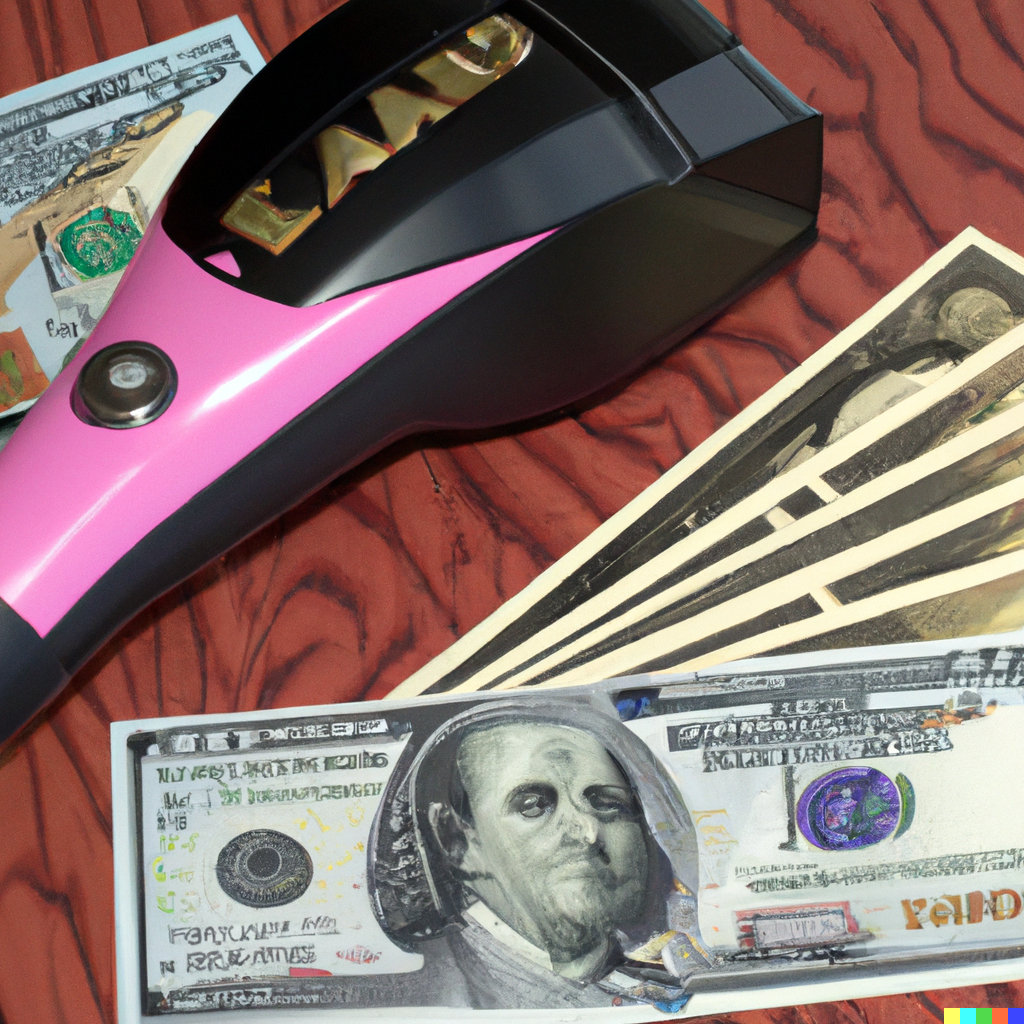 Many factors influence the cost of this procedure. The cost of laser work varies depending on the body area treated, the geographical location, the expertise of the person performing the procedure, and the time it takes to perform the procedure.
Laser hair reduction removal costs usually include the office visit, the application of a topical anesthetic to numb the pain, the laser treatment, and the post-care application of products like soothing agents and sunscreen.
What to Do Before Laser Hair Removal Treatments
If you're ready to get laser hair removal, speak with a certified and licensed professional first.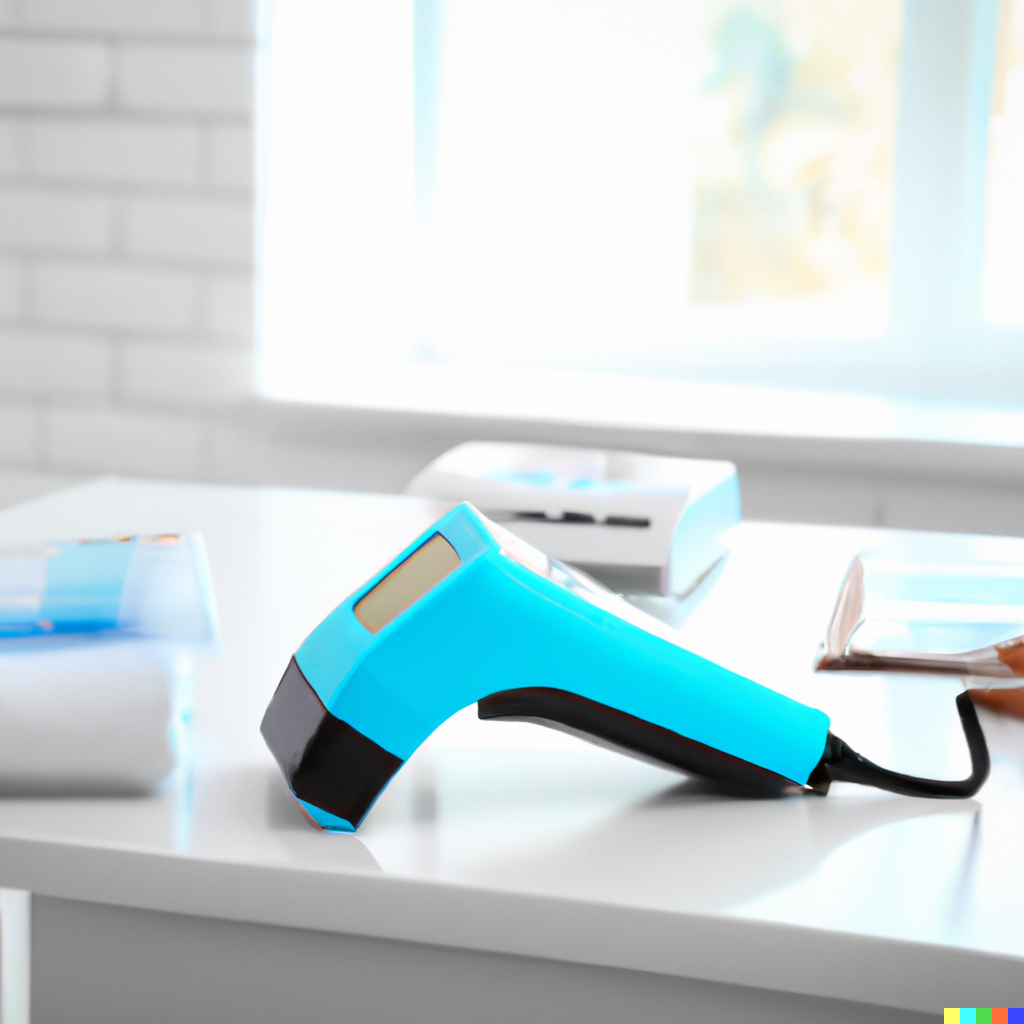 Your laser technician will explain the procedure to you during your initial consultation. He or she will then examine the area and estimate the number of sessions required.
The number of treatments required is determined by the size of the affected area and the patient's skin type. Because of the sheer size of the area, removing back hair takes far more time than removing facial hair.
Ask questions during your consultation so you know what to expect. "Does it hurt?" is one of the most frequently asked questions.
The good news is that lasers are not too painful. Most people compare it to snapping a rubber band against their skin.
Your laser technician will also give you instructions on how to prepare for laser hair reduction during your consultation. These instructions include shaving the area before treatment and avoiding sun exposure.
Why Is Laser Hair Removal the Best Option?
Laser hair removal is the most effective permanent laser hair removal method. Are you ready to find out why?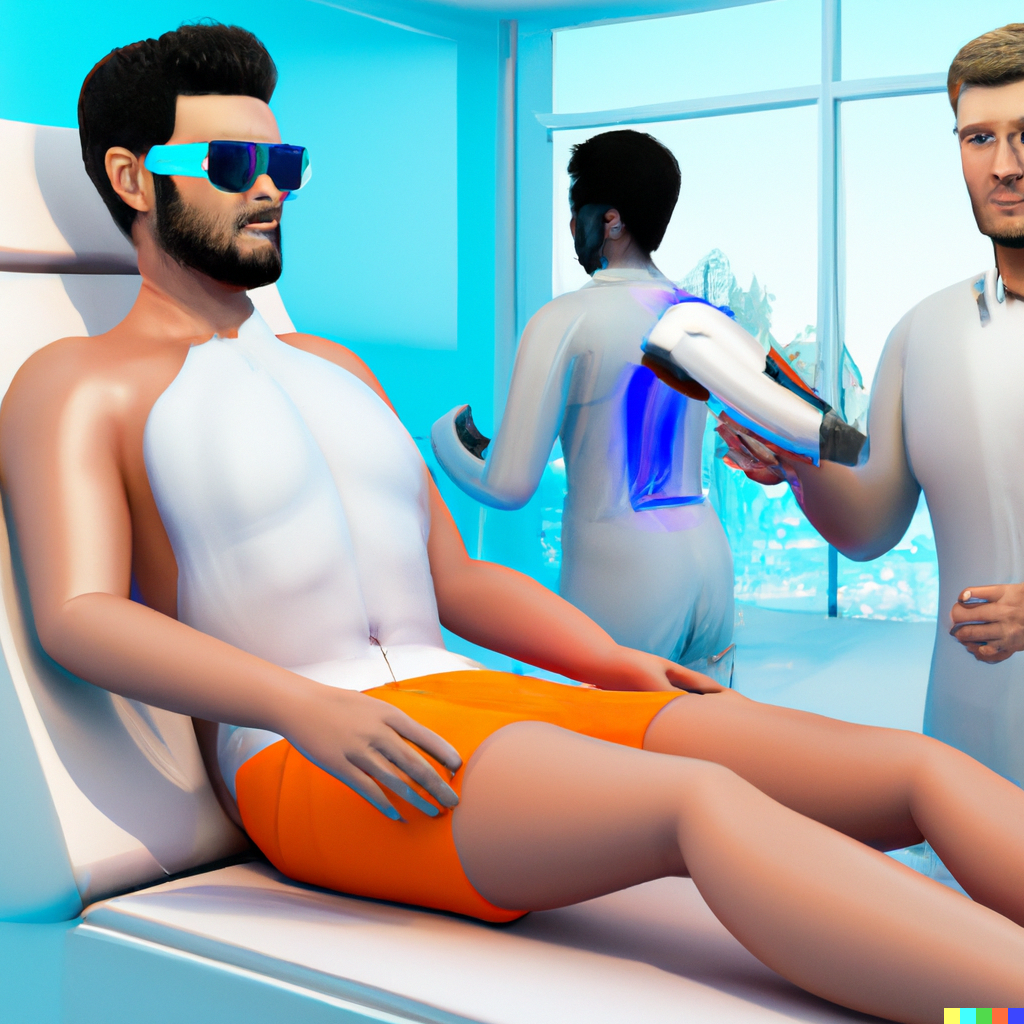 A few of the many benefits of laser treatments are as follows:
1) It's quick
If you're looking for a quick solution, men's laser hair removal is the quickest way to get rid of unwanted hair.
You will need to attend multiple treatment sessions, but most only last a few minutes. The less time you spend under the laser, the smaller the treatment area.
2) It's Less Painful Than Other Hair Removal Methods
Most people believe that laser hair removal is much more painful than it is. Many compare it to the sensation of a rubber band snapping against the skin.
You may find it slightly uncomfortable depending on your pain threshold, but the sessions are so short that most people find it easy to tolerate.
3) It's Precise
Because laser technology is so precise, laser hair removal is ideal for people who want to target and remove a few specific hairs.
This makes it an ideal option for removing hair from small areas such as the brows, nose, upper lip, bikini line, and hairline.
4) It is capable of removing hair from all areas of the body.
Except for the eyelashes, laser hair removal can be performed on any part of the body.
It is particularly helpful for the back and bikini lines, which are difficult to reach with a razor and painful to wax.
5) It prevents ingrown hairs
Ingrown hairs can be caused by shaving, waxing, and other hair removal methods. If you have a tendency to get an ingrown hair, laser hair removal is a great option.
You'll never have to worry about those pesky hairs growing back in or curling back into the body and becoming ingrown if you destroy the hair at the root.
6) It Saves You from Having to Endure Regrowth
Some methods, such as waxing and plucking, involve some regrowth time in between sessions. With laser hair removal, you can always have smooth, hair-free skin.
7) It's a Long-Term Solution
Laser hair removal produces permanent, long-term results for the majority of people. In some cases, a touch-up may be required a few months or years later, but it remains one of the best long-term solutions available.
At the very least, you will notice a permanent reduction in hair growth that will become easier to maintain over time.
It is also cost-effective because it is a long-term solution. You can save hundreds or even thousands of dollars over the course of your life because there will be no need for monthly waxes or razor blade refills.
While laser hair removal works on people of all skin tones, people with light skin and dark hair benefit the most. People with darker skin tones may experience temporary hyperpigmentation of the treated area's skin.
Other Hair Removal Methods
There are several methods for removing facial and body hair, each with advantages and disadvantages.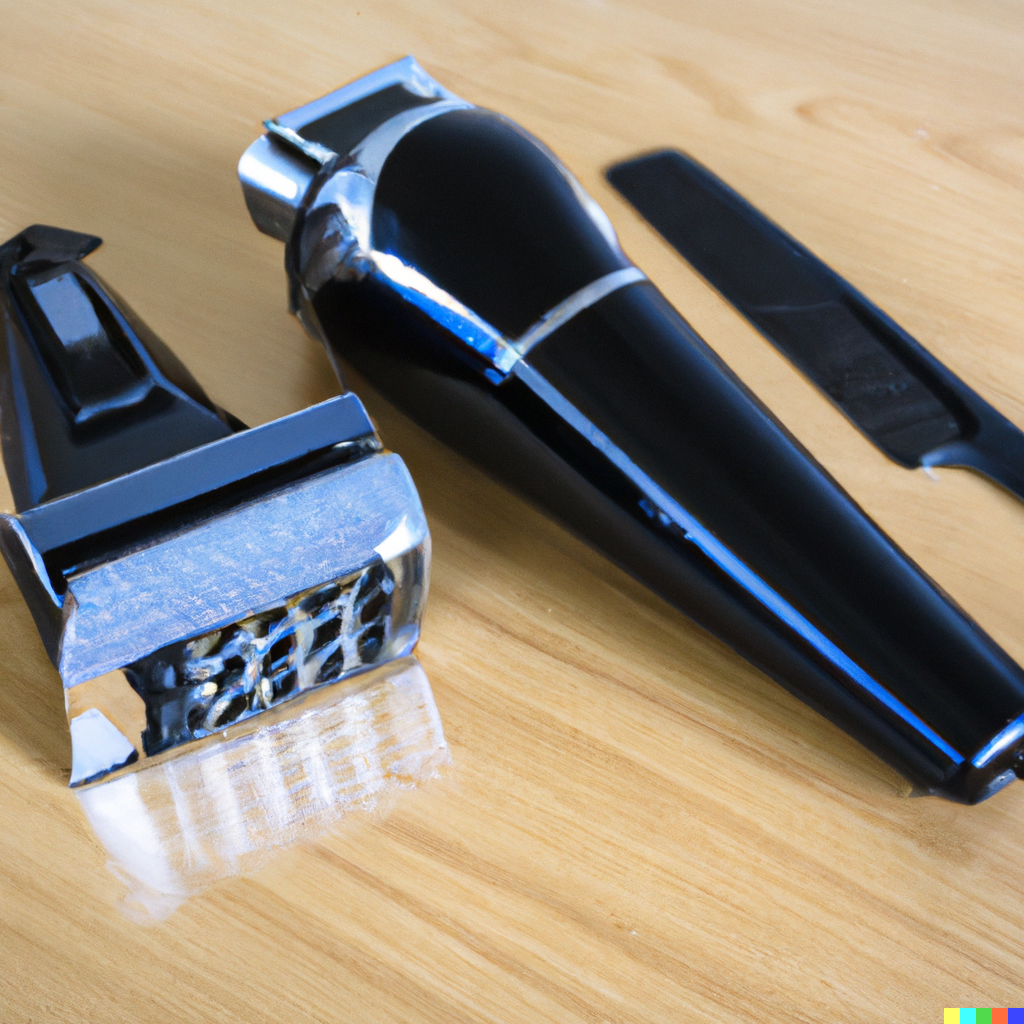 For various reasons, all of these methods are effective, but laser hair removal treatments are the preferred method for people looking for a long-term solution.
5 FAQs about Laser Hair Removal for Men
What are the advantages of undergoing laser hair removal for men?
The most obvious advantage of laser hair removal is that you will never have to shave or wax again, saving you time, money, and embarrassment.
Another advantage, you'll also avoid ingrown hairs. Ingrown hairs cause painful groin, chest, and neck pimples after shaving. Laser hair removal can even improve your odor. Less hair means less sweat, which leads to a better scent!
Is laser hair removal permanent?
Laser treatments affect everyone's body differently. Some people experience permanent hair reduction, while others only experience temporary hair reduction.
People with fair skin and dark hair benefit the most from this treatment. It is more difficult to stop hair growth in people with fair skin and light hair, as well as in people with dark skin and dark hair.
Some people will experience permanent hair loss after their treatment sessions are completed. Others may need to return in a year or two for a touch-up treatment. The procedure's success is determined by the individual and the number of treatments received.
Does laser hair removal hurt?
Now that new laser technology is available, the treatment is far less painful than waxing. Most people say it isn't painful, but some say it feels like a pinprick or a rubber band snap, along with warmth.
Our lasers have a special cooling device that helps with comfort during treatment, especially when treating sensitive areas like the face or pubic area.
How Long Does It Take to See Results?
To disrupt the hair growth cycle, it must be targeted at a specific stage. As you begin your treatment, individual hairs will be at various stages of this cycle. This means that multiple treatment sessions will be required to target the hairs at the optimal stage of growth.
Normally, Normally 8 to 12 hair removal treatments are recommended, spaced 4 to 6 weeks apart for long-term results, depending on the area of your body you've decided to target. During your free consultation, one of our highly trained practitioners will be able to create a personalized treatment plan for you to help you achieve your goals.
What Should I Expect After Treatment?
It is normal to feel some discomfort after treatment. Many people notice redness and swelling in the treated area, especially within the first few hours.
However, what you do afterward is just as important as what you do before.
Stay out of the sun to achieve the best results. Wear loose clothing to avoid sweating in the treated area, and avoid going to the gym. Exercise should be avoided for the first 48 hours after a session has been completed.
Conclusion
Laser hair removal for men has finally reached maturity. A growing number of men who want to get rid of excess hair are turning to this safe and scientific solution to achieve a clean, polished appearance.
It is important to consult with a qualified practitioner to discuss your individual needs and expected results if you are thinking about undergoing laser hair removal. If you are considering this treatment, you should do so.
Patrick Gruber is homeless because
he made his dream of being a digital nomad real.
He started as a developer, ventured into Amazon FBA business, invested in the market, founded a Cardano Stake Pool, and started his blog in 2022.
His blog shares his insight into the LIMITLESS possibilities of life.
If you're looking to change your world and gain practical knowledge, you're in the right place. Keep reading to learn more.