The Patek Philippe Aquanaut, also known as the "Nautilus Light," is an excellent luxury sports watch that seamlessly transitions its wearers from activewear to a dressier look for the office and the evening.
More than 150 years after Patek Philippe was established, Patek released the Aquanaut in 1997 which combines superb performance with opulent style accents. Divers appreciate its ability to descend well beyond recreational depths due to its 120-meter water resistance.
I'll be talking about the origins of this collection, its history, the environment in which it was conceived and launched, its price, and its design.
The Patek Philippe Aquanaut 5167A
The Aquanaut, according to many, represents Patek Philippe's more vivacious and active side. With its unconventional rubber strap and frequently vibrant colour scheme, it embraces sportiness and irreverence more than any other watch from the company. Where else would Patek Philippe utilize military green or bright orange? It has long been overshadowed by its older sibling, the Nautilus, and has only recently begun to receive the respect it deserves.
The first significant departure from this trend, which is typically distinguished by its traditional materials and classic, restrained designs, was thought up by Gérald Genta. The development of a sports watch by Patek Philippe's internal team would then take an additional twenty years.
The Aquanaut was the first contemporary sports watch that the brand truly designed itself, despite being inspired by the shape of a porthole. By favoring rubber over leather and steel over gold in the final decade of the 20th century, it was created to appeal to a new, younger generation of Patek Philippe collectors.
Patek Philippe Aquanaut History & Review
The Aquanaut was created in response to consumer demand for an alternative to Patek Philippe's Nautilus watches.
Despite being less expensive than the Nautilus, the original Aquanaut ref. 5060 had a screw-down crown and a three-part case with a rounded, octagonal shape similar to the Nautilus.
The "Tropical" strap was a tough composite innovation with a lovely textured pattern that repeated the raised guilloche motif seen on the dial. It is still available on new Aquanauts. The Aquanaut's rubber strap must still be cut to fit the wearer. When closed, the strap's cut ends are encased in a double-folding clasp with Patek Philippe's trademark Calatrava cross motif.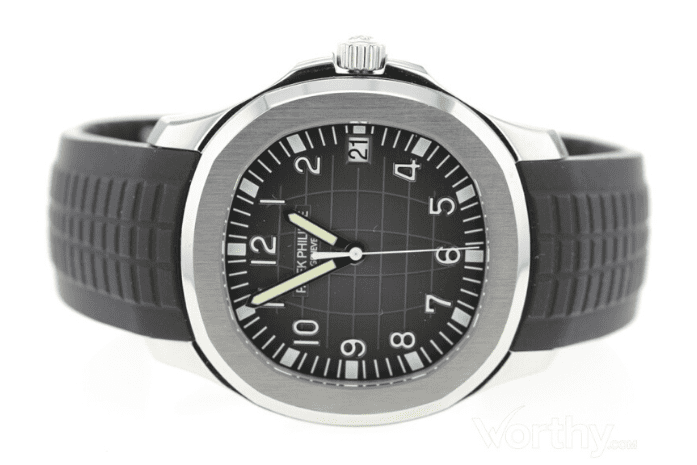 Patek Philippe Aquanaut ref. 5060A and 5060J watches are rare because only 1,000 were made.
The Aquanaut 5060A is constructed of stainless steel, whereas the Aquanaut 5060J is constructed of 18k yellow gold. Both watches had a 36mm diameter and were powered by Patek Philippe's caliber 330 SC movements.
Patek Philippe quickly added the "Jumbo" to its new line after the release of the ref. 5060. Aquanaut Jumbo ref. 5065's 38mm case was also available in stainless steel (Aquanaut ref. 5065A) and 18k yellow gold (Aquanaut ref. 5065J). The business swiftly brought these well-known watches back after discontinuing them in 2006, releasing the Aquanaut ref 5167A in 2007.
Presently, Patek Philippe offers an entire line of Aquanaut timepieces. The straps, the dial, and the case come in a variety of colors. Whether you prefer the timeless appeal and tough durability of stainless steel, or if you prefer options like rose gold, white gold, or diamonds, an Aquanaut can satisfy your sense of style.
Price Value Of Patek Philippe Aquanaut Watches
A Patek Philippe Aquanaut watch currently costs between $16,900 and $193,920. The majority of models are priced between $20,000 and $40,000, with a few options priced higher or lower.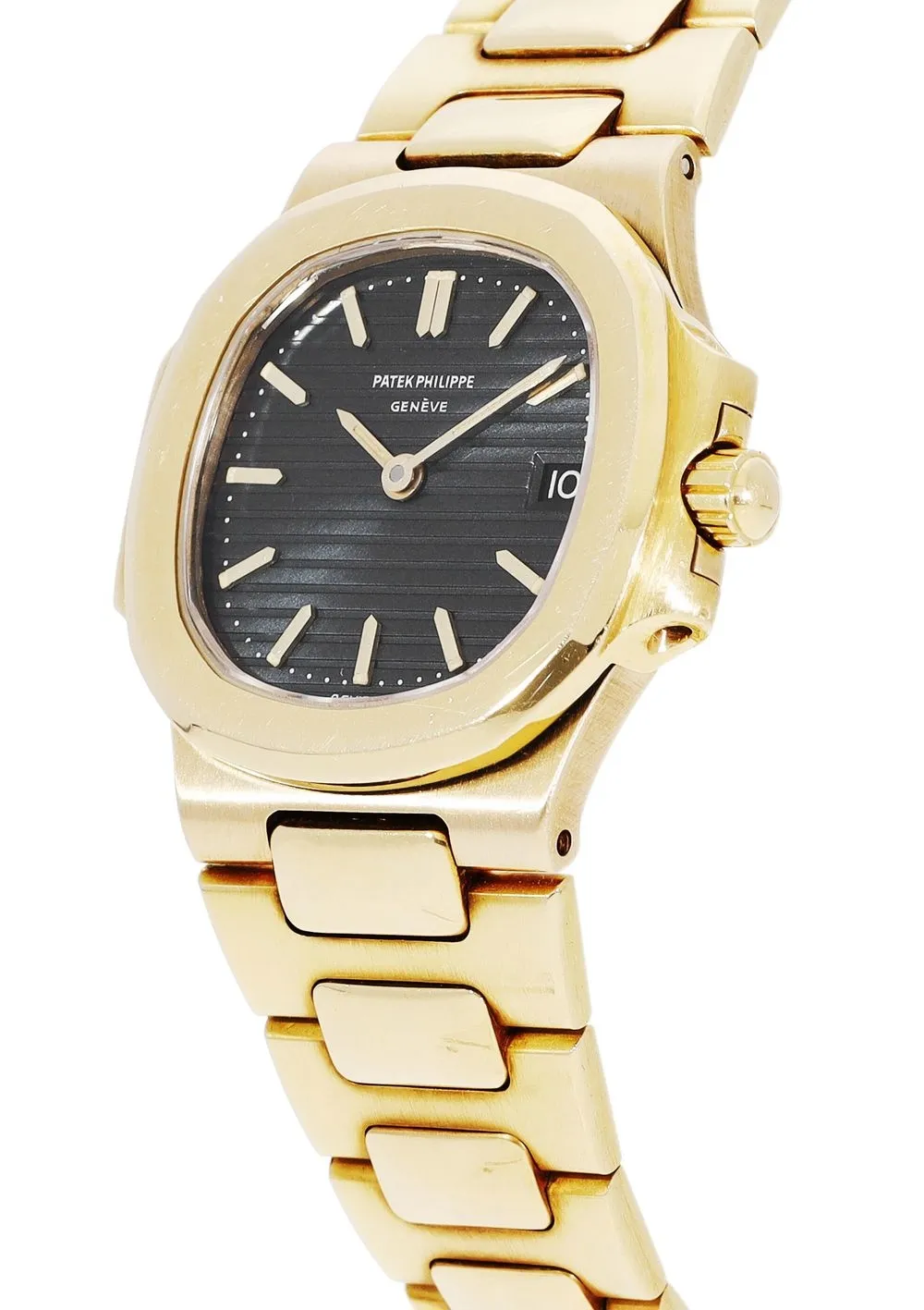 In pristine condition, pre-owned Patek Philippe Aquanaut watches can sell for thousands of dollars. Age, condition, rarity, current market demand, as well as current market value, all contribute to the value of a pre-owned Patek Philippe Aquanaut. When a pre-owned Aquanaut comes with the original presentation box and paperwork, its value rises.
Frequently Asked Questions for Patek Philippe Aquanaut
3 Alternatives To The Patek Philippe Aquanaut
The Piaget Polo S is strikingly similar to the Patek Philippe Aquanaut. Besides the obvious design, their feature is certainly most alike.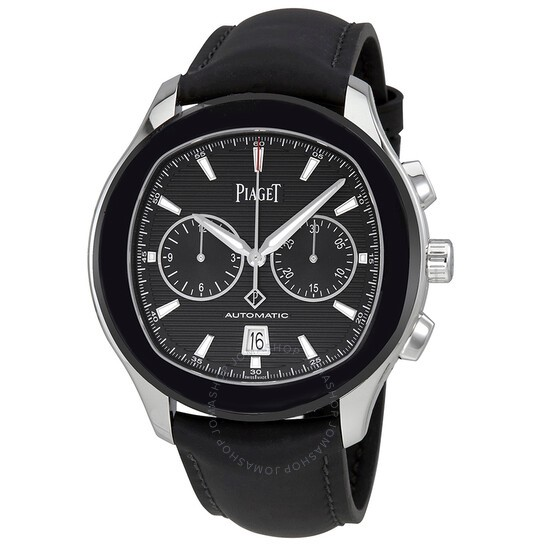 This beautiful wristwatch is highly precise thanks to the Swiss-made label that it shares with its paragon. Both watches have manufacturer-made calibers – Aquanaut has the 324sc caliber, while the Piaget Polo S features Piaget Calibre 1160P.
Except for the caliber type, both watches are automatic-driven or self-winding timepieces. While both of these watches have a sleek design and are extremely comfortable due to their rubber straps, the bracelet clasp lacks micro adjustment. This means that if you have a smaller wrist, this watch may simply dangle from it. However, punching a few holes can easily solve this problem.
Last but not least, we have to mention the most unique feature of Piaget and Aquanaut – the incredible globe-like pattern of the dial. Both of these watches somehow managed to merch the sporty and refined look into one timepiece that is just remarkable!
The Royal Oak has long been considered a flagship model in the esteemed collection of timepieces from Audemars Piguet. When the watch was first designed in the early 1970s, it was considered very radical and futuristic.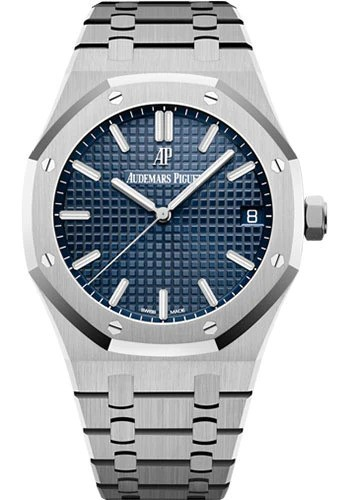 One of the designers of Royal Oak was Gerald Genta, who was also a designer for Patek Philippe Aquanaut, which explains the similarity. However, the greatest advantage of the Royal Oak is its incredible power reserve of 70 hours compared to Aquanaut, where the power reserve is around 45 hours.
Both wristwatch mechanisms are self-winding, so you never have to worry about their accuracy! The watch is, however, the largest one in the Royal Oak line that Audemars makes, counting 41 millimeters. However, the watch's thickness is 10.5, which is obvious, but it's pretty thin if we compare it to, for example, Datejust from Rolex, which is 11.5 millimeters.
Talking about its size, the Aquanaut is, however, thinner since it counts only 8.5 millimeters in thickness and 40.8 in size. So Royal Oak is a bigger watch overall! Such a timepiece has white gold hour markers and humanistic hands. However, they are not so quite visible at night or under UV light, which might be the only downside of this watch line.
This wristwatch has a beautiful beveled polished edge with high-polish lugs through the bracelet, which is a great choice for those who love detailed watches! It's just that Audemars Piguet has put so much attention to these details, which justifies their price completely.
And for those looking for a much more affordable Aquanaut alternative, here is the D1 Milano Blue. Despite the fact that this watch does not cost hundreds of thousands of dollars, it has a lot to offer.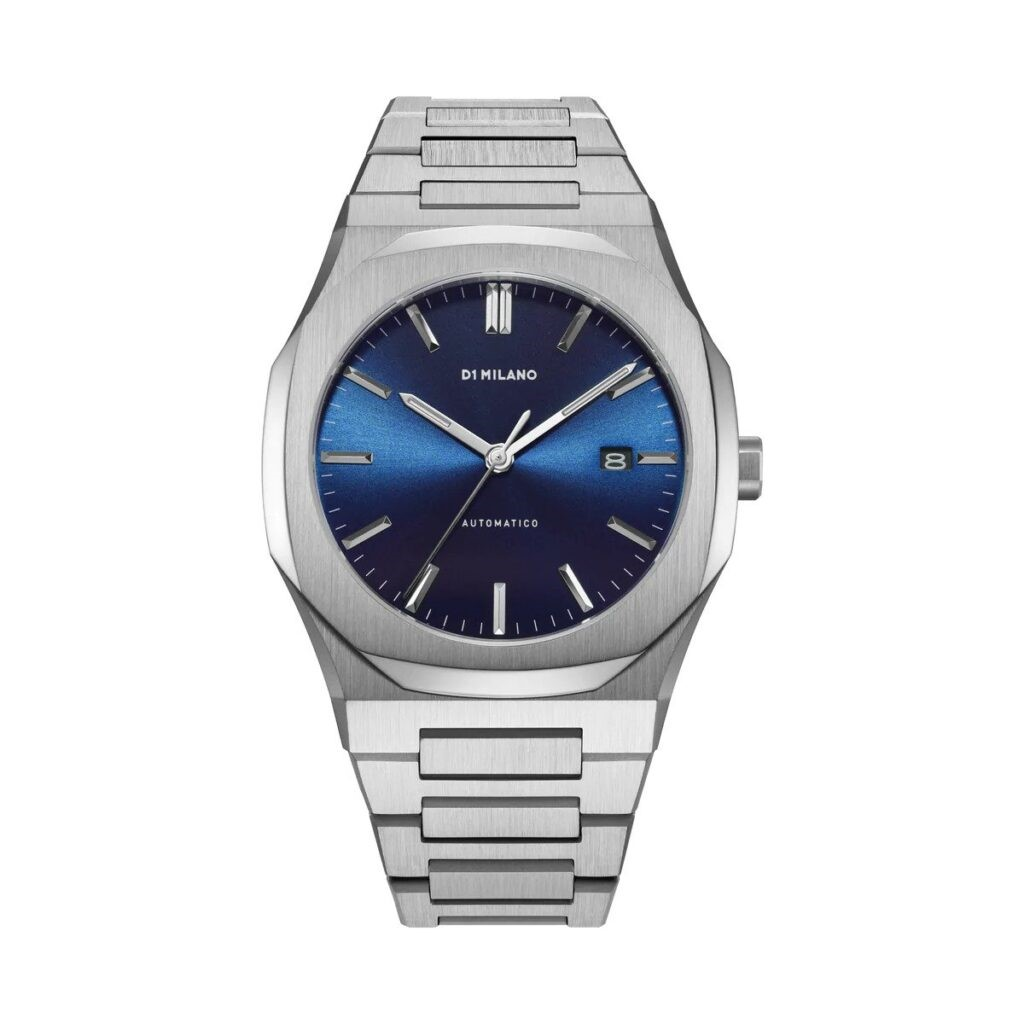 With such a thing design this timepiece can easily go on any wrist, whether big or small. The D1 Milano Blue's hidden gem is its butterfly clip. A seamless band gives the impression that the watch is magically retaining its buckle in the absence of a clasp. You will find it to be perhaps the most elegant kind of watch clasp ever made!
When it comes to its movement, the watch features mechanical Miyota 9015 movement. This means that a mainspring powers the watch and must be manually wound every 2 to 3 days. This is probably the biggest downside since loses around 20 to 40 seconds a day when compared to Aquanaut's accuracy. This also implies that the watch is not Swiss-made, but rather Japanese-made, which may not be preferred by some horologists.
As for its design, the octagonal case definitely adds to the overall look resembling Aquanaut. The crown unscrews with gritty action, despite being well-machined and finished. However, this is much better than we have seen on many wristwatches in this retail price range.
Conclusion
The Aquanaut has amassed quite a reputation and following for a model who is only 24 years old, and possibly too young to be labeled as a millennial. Despite being derivative of the Nautilus, it has managed to shape a unique position for itself in the catalog.
Following an attempt to position the Aquanaut as a dressier alternative to Genta's design, Patek Philippe eventually took it in a sportier direction, with a rubber strap and stainless steel case.
Patek Philippe has been known for their conservatively styled timepieces since their founding, which is why the introduction of this watch caused such an impact. It has enabled them to constantly experiment with bolder designs aimed at a younger audience without diluting the other pieces that have long served as the foundation of the company.
Nowhere else have we seen, or are likely to see, such a diverse palette of colors as in the Aquanaut collection. Bright orange, khaki green, and burgundy red are all colors that capture what is probably Patek Philippe's most fun watch.
Patrick Gruber is homeless because
he made his dream of being a digital nomad real.
He started as a developer, ventured into Amazon FBA business, invested in the market, founded a Cardano Stake Pool, and started his blog in 2022.
His blog shares his insight into the LIMITLESS possibilities of life.
If you're looking to change your world and gain practical knowledge, you're in the right place. Keep reading to learn more.