Have you heard about the Metaverse and its potential for massive growth and profits? Do you want to know how to invest in the Metaverse, but at the same time you are worried about the risks involved?
The Metaverse is the next big thing in technology, and experts predict that it could be worth trillions of dollars in the coming years.
Imagine watching your investments grow as the Metaverse continues to expand and evolve. With the right guidance and knowledge, you can become a savvy investor in this exciting new world.
Don't let fear hold you back from investing in the Metaverse. Research the market, consult with experts and make informed decisions.
With the right mindset and approach, you can become a successful Metaverse investor and reap the rewards of this exciting new frontier.
What is the Metaverse?
The Metaverse is a term used to describe a hypothetical future version of the internet that is fully immersive and interactive, similar to virtual reality but on the next level by feeling to be real inside this virtual world.
Basically, it's a collective virtual space where each user can create, explore, and interact with others and digital objects in real-time, using advanced technologies like virtual and augmented reality, blockchain, and artificial intelligence.
The Metaverse is expected to revolutionize the way we live, work, and socialize, and is predicted to have a significant impact on various industries, including gaming, entertainment, education, and commerce.
How does the Metaverse work?
The Metaverse ecosystem depends on the specific platform or technology being used.
However, you can imagine the Metaverse like Minecraft: A metaverse platform where people come together to solve real-life issues.
Virtual Reality
A user puts on a VR headset and enters a virtual world. The user will be visually disconnected from the real world, it feels like you are in another world.
Use case example: A user could attend a virtual concert, explore a digital art gallery, or play a game with other players from around the world.
Augmented Reality
Using the smartphone or a holo lens to merge the physical world with the virtual one is my favorite! The digital content overlays on top of the real world.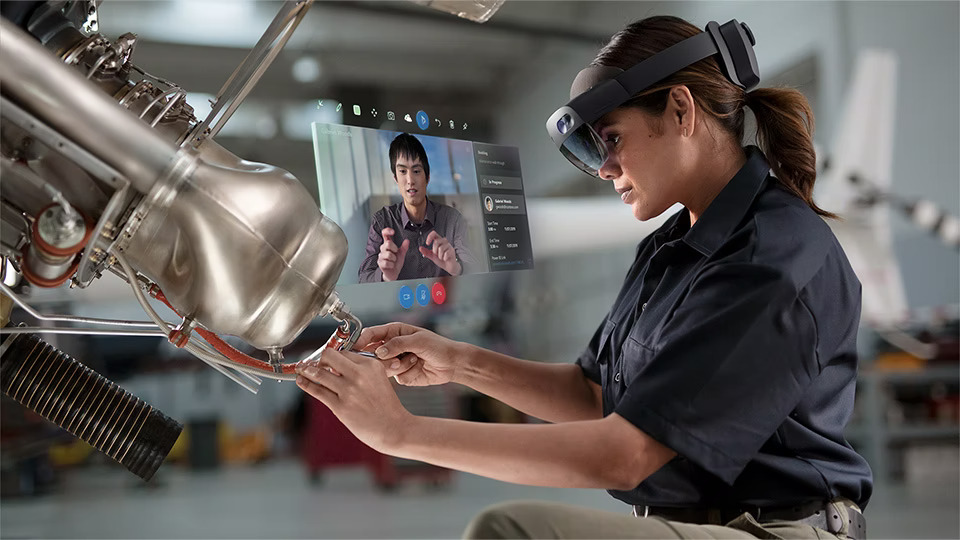 Use case example: A user could use an AR app to see digital furniture placed in their real-world living room or attend a virtual meeting with colleagues who appear as avatars in the user's physical environment.
Blockchain
The Metaverse relies on blockchain technology to facilitate secure transactions and create decentralized virtual economies.
Use case example: A user could purchase virtual real estate using a cryptocurrency like Bitcoin or Ethereum, and then rent out that property or virtual land to other users within these virtual worlds.
Reasons You Need to Know when investing in the Metaverse
Investing in the Metaverse is essential to stay ahead of the curve and to take advantage of the opportunities it presents.
Potential for Growth: The Metaverse is a new and rapidly growing industry. Now, it's in the early adopter phase which creates enormous potential for growth, profits, and risks.
Diversification: Good investors are diversified, and so should you! Metaverse investments provide extra diversification in your classic investment portfolio for assets like stocks, ETFs, bonds, and cryptocurrencies.
Unique Investment Opportunities: The Metaverse offers unique investment opportunities, such as purchasing virtual real estate or investing in virtual currencies.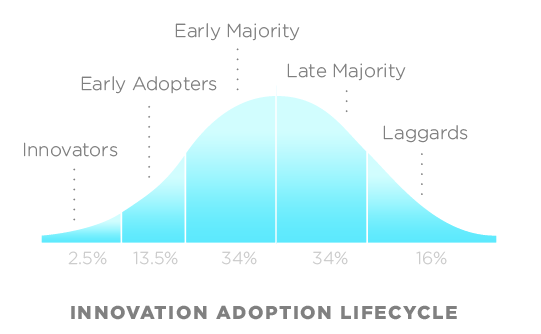 Overall, investing in the Metaverse can be the right decision, but where to start? We will show you the best way to get invested in metaverse companies, meta platforms, and the virtual environment.
Best ways how to invest in the metaverse
You can either invest in the metaverse on stock- or blockchain-based investments.

Stock-based investments involve buying shares in companies that are involved in the development and growth of the Metaverse.
Blockchain-based investments involve purchasing cryptocurrencies or NFTs that are specifically designed for use within the Metaverse.
Metaverse cryptocurrencies
Cryptos are used as a medium of exchange for buying and selling virtual goods and services. Like the FIAT (euro or dollar) in the real world to buy a business, electric cars, or a luxury watch.
You can profit from it by investing in these currencies before the mainstream does because the increase in demand for a cryptocurrency will increase its price if the supply is limited.
Anyhow, the most popular Metaverse cryptocurrencies include ApeCoin (APE), Decentraland (MANA), Axie Infinity (AXS), The Sandbox (SAND), Vulcan Forged (PYR), and Illuvium (ILV).
These cryptocurrencies can be purchased through cryptocurrency exchanges like Binance or investment platforms like e-Toro or Interactive Brokers.
"Not your keys, not your coins", ensure to take your hard-earned cryptos off from the exchange with a hardware wallet.
Rent or Buy Land in the Metaverse
In the Metaverse, users can either rent or buy virtual land, which is very similar to the real world. The difference is to have digital use cases like renting allows users to use the land for a specified period, usually ranging from a few hours to a few weeks, depending on the platform.
The cost of renting digital real estate is usually much lower but may limit users' ability to customize and monetize the land. In Decentraland renting starts from 0.61 $/day up to 5713 $/day.
Buying a metaverse land gives users full ownership of the land, allowing them to customize it and monetize it by selling virtual goods and services. Buying a virtual property can be a significant investment, in Sandbox starting at 1203 $ and seems limitless up to $ 4.3 million.
Renting may be a good option for those who want to test the waters of the Metaverse without a significant financial commitment, while buying may be more suitable for those who want to start a business in the Metaverse.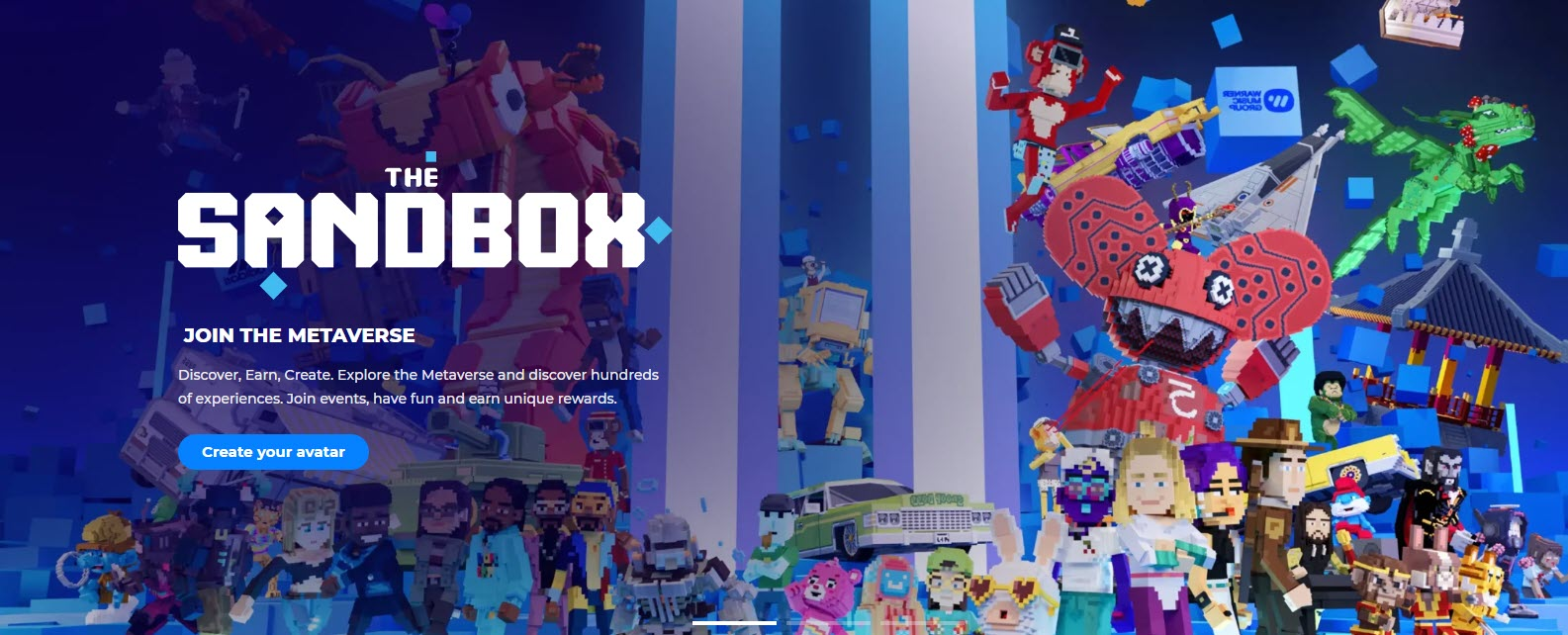 Buying NFTs in the Metaverse
Another option is to purchase non-fungible tokens (NFTs) as a form of investment. NFTs are unique digital assets that are stored on a blockchain and can be used in multiple metaverses.
These assets can take the form of virtual real estate (like described above), virtual items, and even virtual art.
Buying NFTs in the Metaverse can be a lucrative investment, as the value of these assets can increase over time, similar to physical assets such as real estate or a Patek Philippe Aquanaut.
Important to note is that NFTs are one of the most volatile assets. Additionally, in the past lot of rug pulls (frauds) happened as some NFTs may be created and sold without proper authorization from the original creator.
Specifically, you can buy some virtual Nikes (Cryptokicks iRl) and wear them in one of your metaverses like Decentraland. Another example is you can buy Weapon skins for Tom Clancy's Ghost Recon Breakpoint as NFT and wear them in the game.
You don't feel okay investing directly in NFTs? Then choose one of the best NFT stocks we wrote about recently for you to invest in now.
Buying Stocks in the Metaverse
Buying stocks in the Metaverse refers to investing in companies that are involved in creating and developing a metaverse concept, virtual marketplaces, or metaverse platforms.
The most popular ones are Unity Software, which provides a platform for creating and running 3D content in real-time, and Roblox Corporation, a gaming platform that allows users to create their own games and experiences.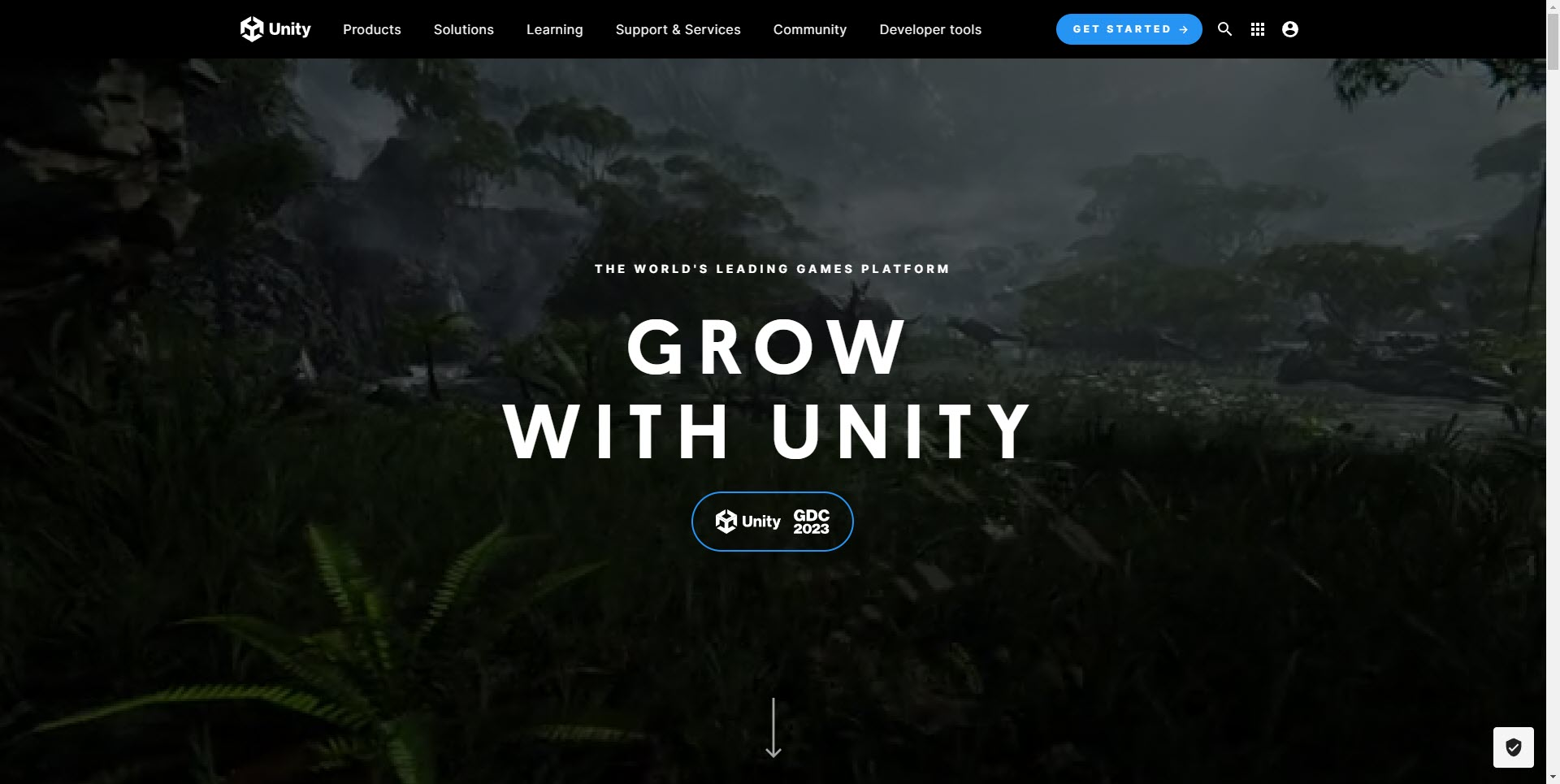 Investing in these companies can be seen as a way to capitalize on the growing trend toward virtual experiences and the potential for the Metaverse to become a major part of our digital lives.
These stocks can be bought through traditional stock exchanges like Degiro (for EU customers) or investment platforms like e-Toro for US customers.
Invest in a metaverse exchange-traded fund (ETF)
Investing in a metaverse exchange-traded fund (ETF) is another way to gain exposure to companies involved in the Metaverse. An ETF holds a basket of assets, such as stocks, bonds, or commodities.
There are currently no Metaverse-specific ETFs available. Defiance NFT ETF was the only one but it closed down on January 2023 due to low demand.
Key Considerations For Successfully Investing in the Metaverse
Taking it to the Next Level: How to find the best investment opportunities for the Metaverse?
Here are some ways to help identify potential investment opportunities:
Research industry trends: Stay up-to-date with industry news and trends related to virtual and augmented reality, gaming, and other technologies that could be part of the Metaverse. You can listen to one of the best crypto podcasts daily or read on Twitter about crypto.
Consider the user experience: The success of the Metaverse will depend on user adoption, so it's important to look for companies that are focused on creating compelling and engaging virtual experiences.
Evaluate company fundamentals: As with any investment, it's essential to evaluate a company's fundamentals, such as its financial health, management team, and competitive position.
In summary, by staying informed, validating the financial health of the company, and evaluating creating engaging user experiences, investors can position themselves to benefit from the growth of this exciting new industry.
Alternatives to having investments in the Metaverse
The alternatives strongly depend on an investor's risk tolerance, diversification, and investment goals.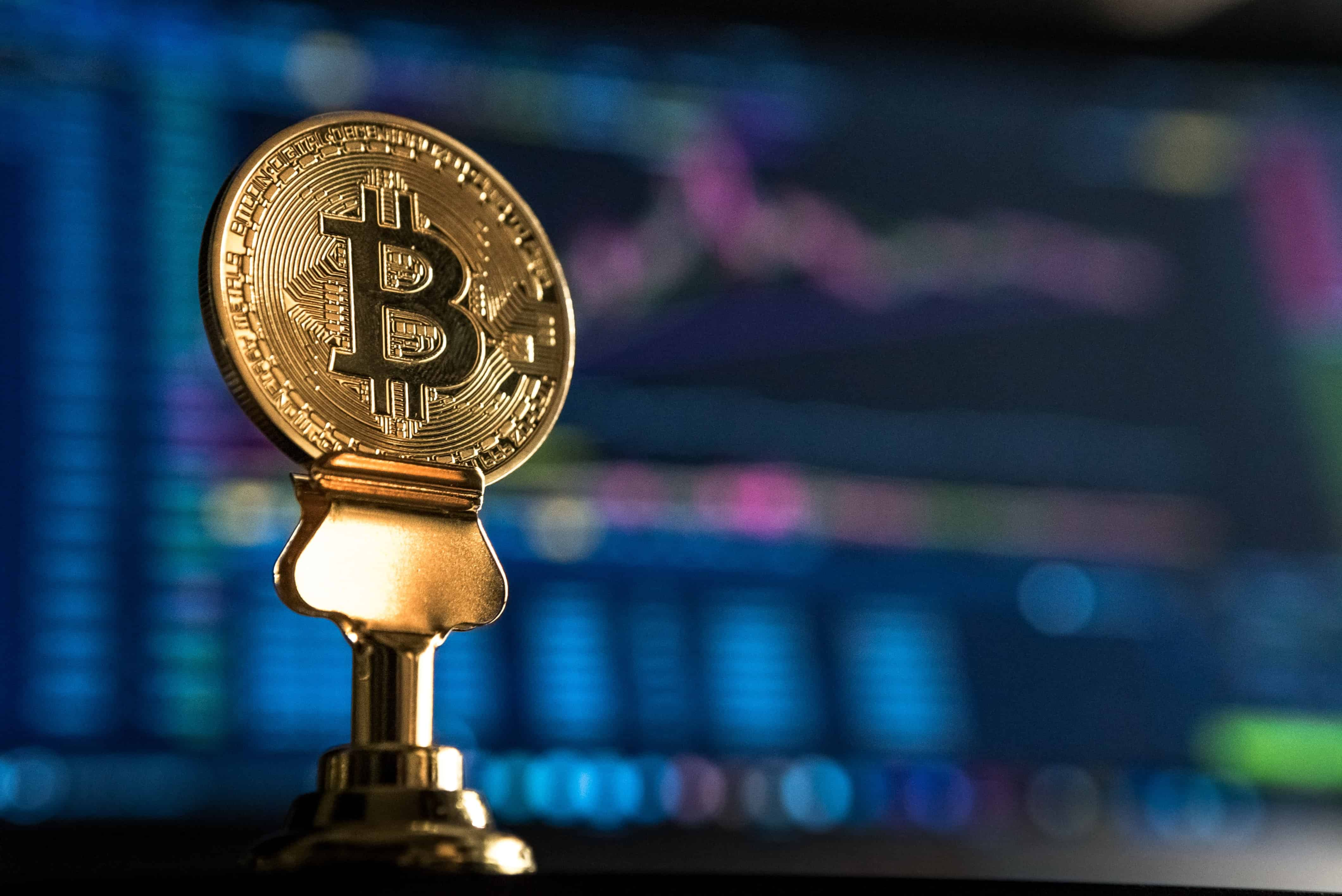 Anyhow, to keep the topic within technology companies, here are some options:
Trading Bitcoin as the biggest Cryptocurrency by market capitalization provides exposure to the growing ecosystem of virtual currencies and decentralized finance platforms. Do you think the Bitcoin price will drop? Then you can short-sell crypto to profit in a bear market, we explained how to short crypto in this article.
Venture capital firms invest in startups and early-stage companies that are developing innovative technologies, including those related to the Metaverse. Such an investment has very low liquidity, make sure to read first the article on the least liquidity investments to understand the benefits.
Buy technology stocks like Meta, Nvidia corporation, Netflix, Tesla and you name it. You can profit from covered calls or green stocks while trading in a regulated market.
Wrapping Up and My Experience With invest in the Metaverse
I have learned to stay emotionless with my metaverse investments since they are very volative. After taking losses due to my "long-term" vision I changed my strategy to take short-term profits by market changes and investing in popular and not value projects.
Though I am a lover of long-term investments the NFT and metaverse space is ultimately speculative and unfortunately, the current mass invests only to flip it and not invest for the value.
Now, it helps me to stay up to date by listening to podcasts, reading Twitter, and investing by the "dollar cost average" strategy in my diversified portfolio.
Keep curious, motivated, and hustle!
The article includes the personal opinion of the author. It should not be considered Financial or Legal Advice. All data and numbers have been sourced at the 2023–03-21. Changes may apply.
Patrick Gruber is homeless because
he made his dream of being a digital nomad real.
He started as a developer, ventured into Amazon FBA business, invested in the market, founded a Cardano Stake Pool, and started his blog in 2022.
His blog shares his insight into the LIMITLESS possibilities of life.
If you're looking to change your world and gain practical knowledge, you're in the right place. Keep reading to learn more.