Bitcoin, the world's most popular cryptocurrency, has become a widely accepted payment method. Even though it has had some setbacks, it remains in the spotlight. Furthermore, a wide range of businesses, from small convenience stores to multinational retailers, have begun to accept Bitcoin as a payment option for their transactions. With the increased acceptance of the new form of currency, Bitcoin ATMs are now available, providing easy access and almost instant access to Bitcoin. So, how to use a bitcoin atm?
What is a Bitcoin ATM?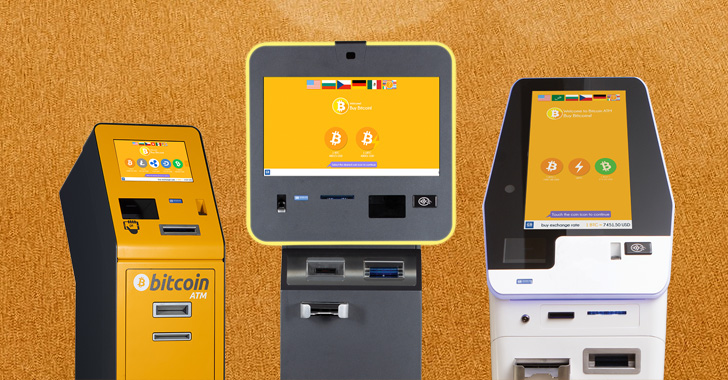 A bitcoin ATM is a self-contained machine that allows customers to deposit cash and receive bitcoins. Some crypto ATMs only accept bitcoin, while others accept other cryptocurrencies as well.
A bitcoin ATM is a quick and easy way to buy bitcoin with cash. Otherwise, users would have to deposit cash into a traditional account before transferring it to a crypto exchange to complete the transaction.
A bitcoin ATM is a self-contained machine or kiosk that allows customers to deposit cash and receive bitcoins. Some crypto ATMs only accept bitcoin, while others accept other cryptocurrencies as well.
These ATMs function similarly to traditional banking ATMs, but they allow people to buy and sell Bitcoin and other cryptocurrencies with cash and without the need for pre-registration or long wait times.
Bitcoin ATMs are popping up in gas stations, convenience stores, and other locations across the United States and Europe. According to Coin ATM Radar, there were over 13,000 bitcoin ATMs in operation as of October 2022. According to some estimates, the world has 14,000 bitcoin ATMs. The companies that run these ATMs may require you to use their proprietary cryptocurrency trading platform or wallet. As a result, some bitcoin ATMs are only available to customers who have an account with a specific platform.
Many bitcoin ATMs have strict minimum and maximum transaction amounts. The Financial Crimes Enforcement Network (FinCEN) requires that all bitcoin ATM operators in the United States observe and follow the Bank Secrecy Act's anti-money laundering provisions (BSA). As a result, users who use a bitcoin ATM to make larger transactions may be required to provide personal information. This data may include a mobile phone number for transaction verification. Furthermore, some users may be required to scan a government-issued identification document, such as a passport or driver's license, to verify the identity of the person making the transaction.
How Do Bitcoin ATMs Work?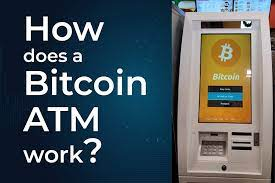 Despite its name, a bitcoin ATM is not the same as a bank's automated teller machine (ATM). Customers can typically withdraw cash, deposit cash and checks, and transfer money between accounts at the same bank using traditional ATMs.
A bitcoin ATM, like a traditional ATM, is linked to the internet. In contrast, bitcoin ATMs accept hard fiat currency, such as dollars, from users and exchange it for bitcoin or other types of cryptocurrencies.
It sends the cryptocurrency to the user's cryptocurrency wallet, which the user identifies by scanning a unique quick response (QR) code into the machine. Most ATMs provide a real-time exchange rate, but users must pay a fee for the convenience of the bitcoin transaction.
The dollar-to-bitcoin exchange rate fluctuates from minute to minute. Furthermore, the rate provided by a machine may have a greater financial impact on the transaction than the fees themselves. So, investors who intend to use a bitcoin ATM on a regular basis to convert cash into crypto should carefully examine the exchange rates and fees offered by various bitcoin ATM providers, as they may be significantly higher than what you'd see in a crypto exchange.
While most machines do not dispense cash in exchange for a user's bitcoin, some newer machines have begun to do so. Users can check their crypto wallet to see if their cash purchased bitcoin or another type of cryptocurrency. However, the transaction may take several minutes to appear.
Some bitcoin ATMs will generate a new wallet for users who want to buy bitcoin from a bitcoin ATM but do not have a crypto wallet.
How to use a Bitcoin ATM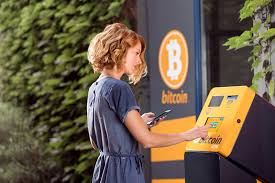 The typical steps for exchanging your fiat currency for Bitcoin using a Bitcoin ATM are outlined below.
To use a Bitcoin ATM, simply follow a few simple steps, and transactions are completed quickly. Here are the steps you must take:
Step 1: Type in your phone number.
Identity verification is required for Bitcoin ATMs. Before proceeding with your transaction, you are usually asked for your mobile number in order to obtain a verification code.
Whereas Bitcoin ATMs used to be focused on anonymity, they now must adhere to Know Your Customer (KYC) and Anti-Money Laundering (AML) regulations.
All BATMs must have some form of identity verification, such as scanning a government-issued ID or providing a phone number, according to the law.
Step 2: Verify your identity
You must now verify your identity after submitting your phone number. You can do this by waiting for the verification code that the BATM will text to your phone. Then you must enter that code into the machine you are using.
You will then be prompted, "Your code is 7654321." "Thank you," or something along those lines. This step was added by BATM manufacturers to discourage people from entering fake phone numbers into the machines.
Step 3: Scan your wallet QR code
If you're using a Bitcoin ATM, it's highly likely that you already have a Bitcoin address. This is where the actual BTC will be sent.
Before using a Bitcoin ATM, you need to have a Bitcoin address. This is where the machine will send the actual BTC to. There are two ways to obtain a Bitcoin public address if you don't already have one:
Using a paper wallet

Using an application

Using an address on an exchange
That being said, your QR code is crucial. This represents your Bitcoin address, and you'll need to scan it to tell the Bitcoin ATM where to send your BTC. It should be noted that BTC ATMs support multiple wallets.
Step 4: Insert your fiat currency
Now all you have to do is enter the amount of money you want to exchange for Bitcoin. You simply insert your money into the machine's designated receptacle, just like a traditional ATM that accepts cash deposits.
The machine will then tell you how much it is worth in Bitcoin. For example, if you enter $400, you will see the following prompt: $400 USD equals 0.019243 BTC.
Step 5: Confirm the amount and complete your transaction
All you have to do now is press "BUY" or "CONFIRM" after double-checking that you entered the correct amount of money and are satisfied with the exchange. The Bitcoin you just purchased will be delivered to the Bitcoin address you confirmed earlier with your QR code.
Take note that transactions made at a Bitcoin ATM may take anywhere from ten minutes to an hour to process. It usually takes six network confirmations to do this, so don't be concerned if you don't see the amount immediately reflected in your digital wallet.
The entire process of how to use bitcoin atm should take no more than 3-5 minutes, which is the same amount of time it would take to use a regular ATM.
Understanding Bitcoin ATM Warnings
When using a Bitcoin ATM, there are a few things to keep in mind.
No Refunds:

 Bitcoin transactions are irreversible due to the nature of the currency.

Scam warnings:

You cannot pay bills or services using a Bitcoin ATM; if anyone asks you to pay for a service or pay a bill using a Bitcoin ATM, you are most likely being scammed; do not do so!

If you use a paper wallet for transactions, never send a picture of it to anyone; anyone who has your paper wallet or a picture of it has full access to your funds.

Never buy Bitcoins for 3rd parties: You should only buy Bitcoin for yourself; never buy Bitcoin on behalf of others.
Pros of using a Bitcoin ATM
Some of the benefits of using a Bitcoin teller machine include:
It's a quick and easy way to buy and/or sell Bitcoin.

No physical cards or bank cards are required for transactions

Some machines (in countries where KYC is not required) do not require identity verification, allowing you to remain anonymous.

Individuals who do not have or prefer not to have bank accounts can gain access to Bitcoin.

Makes Bitcoin available in areas where there are few options for purchasing cryptocurrency.

Because there are so many BATMs around the world, it's a convenient way to transact Bitcoin.
Cons of using a Bitcoin teller machine
There are some drawbacks to using Bitcoin Teller Machines as well. Among them are:
Transaction fees are extremely high. Bitcoin ATM fees for buying or selling Bitcoin typically range from 7% to 12%.

Because most Bitcoin Teller Machines have withdrawal and deposit limits ranging from $1000 to $10,000, it may not be suitable for large transactions.

Because most locations require identity verification, your transaction will not be completely anonymous.
Are Bitcoin ATMs legal?
Bitcoin ATMs and kiosks are legal to use; however, there are federal and state regulations in place for businesses to operate legally in the United States.
The Bank Secrecy Act (BSA) is the primary federal law, and operators must register with the Financial Crimes Enforcement Network (FinCEN) and implement anti-money laundering (AML) and know-your-customer (KYC) programs. State-level regulation varies by state, but operators must typically register for a money transmitter license (MTL) or as a money service business (MSB).
How do I find a Bitcoin ATM in the US?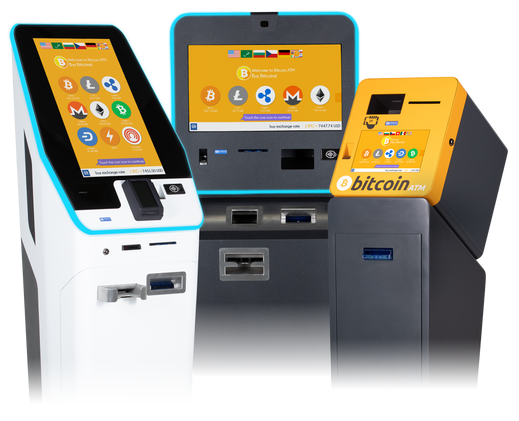 Over 36,000 bitcoin ATMs have been installed worldwide in recent years. The vast majority of them are in the United States, appearing in places where you shop.
The number of Bitcoin ATMs installed in Europe has reached an all-time high of 1,459. The United States continues to have the most ATMs installed (33,779).
People can buy and sell a variety of cryptocurrencies at new bitcoin ATMs popping up across the United States. According to Coin ATM Radar, the number has increased more than sixfold in the last two years to over 33,000 nationwide.
Private companies currently own the machines, which are mostly found in local convenience stores and gas stations. However, well-known companies such as Circle K and Walmart have begun to install them.
Top 10 Bitcoin ATM Providers
ATM providers are third-party companies that sell the machines to merchants that want to install an ATM for their business. Adding an ATM to your location is one of the best ways to increase revenue for your business.
Bitcoin Depot is the fastest-growing multi-cryptocurrency ATM Network offering users the ability to buy and sell Bitcoin instantly at hundreds of locations across the United States.
Bitnovo produces and sells Bitcoin ATMs which also have the option to sell Bitnovo vouchers to redeem on the Bitnovo website. Customers do not need to register and enjoy a wide range of benefits.
Brazilian company CoinWise has a brand of ATMs called BitVending. The company produces ATM kiosks and also installs them. BitVending supports both buying and selling of Bitcoin.
Cryptospace ATMs are the first of their kind to incentivize customers to buy and sell cryptocurrencies with a built-in cash balancing system eliminating the need for armored services to move cash.
GENERAL BYTES brings Android, Bitcoin, and blockchain-based technologies to new and unexpected places. Our mission is to become the world's leading bitcoin and blockchain technology provider.
Genesis is the premier provider of autonomous vending solutions for the digital asset space. Our machines make cryptocurrency simple for everyone. No math degree is required.
In 2013 we invented, designed, and shipped the world's first Bitcoin ATM, which we called the Bitcoin Machine. Five years later, with a bustling cryptomat industry, we present a whole new level of the multi-cryptocurrency machine.
Localcoin is a Toronto-based company whose mission is to provide a simple buying/selling experience of digital currency for customers while upholding privacy across Canada.
Netcoins' software turns any device (computer, iPad, iPhone) into a Virtual Crypto ATM. With Netcoins Virtual Crypto ATM, you can just use existing wifi-enabled devices.
10) Satoshiware NQ
Satoshiware NQ wants to help grow North Queensland into a Bitcoin Cash-friendly community and position the region at the forefront of technology.
Conclusion
A Bitcoin ATM is an easy way for anyone to turn cold hard cash into cryptocurrency. It can bypass traditional financial institutions, making the world of cryptocurrency and decentralized finance available to almost anyone.
The machine certainly has its drawbacks, namely the high fees associated with transactions. But if the idea of staying off the grid appeals to you, it might be worth looking at Bitcoin ATMs where you live and work. Most people, however, will benefit from setting up an account at a centralized cryptocurrency exchange and buying and selling their cryptocurrency there.
You now have the knowledge and confidence to make your first purchase at a Bitcoin ATM. Hopefully, you will share your knowledge with others so your friends and family will also be able to join the financial system of the future, safely and securely and also know how to start your own "Bitcoin atm business.
Patrick Gruber is homeless because
he made his dream of being a digital nomad real.
He started as a developer, ventured into Amazon FBA business, invested in the market, founded a Cardano Stake Pool, and started his blog in 2022.
His blog shares his insight into the LIMITLESS possibilities of life.
If you're looking to change your world and gain practical knowledge, you're in the right place. Keep reading to learn more.